"40-Year-Old Virgin" Actor Shelley Malil Gets Life in Prison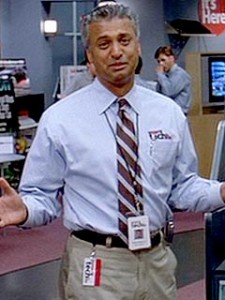 Shelley Malil, an actor in Judd Apatow's 40-Year-Old Virgin has been sentenced to life in prison after stabbing his girlfriend twenty times two years ago.
Malil, whose most famous role to date was alongside Steve Carrell in the breakout comedy 40-Year-Old Virgin, stabbed his live in girlfriend, Kendra Beebe, over twenty times in the chest.  The brutal attack occurred over two years ago in Vista, CA, and in September the actor was convicted of attempted murder.  On Thursday Malil recieved the maximum sentence of life with possibility of parole. Malil has the possibility to recieve parole in twelve years.
"I stand before the defendant alive," said Beebe in testimony. "Despite plunging a knife in me 23 times and trying to kill me, I am alive. Despite the wicked scars he left on my body, I am alive."
"I failed miserably, not only as a human being, but as a father, son, uncle, brother, friend," Malil said. "What I did to Kendra – I don't have the words to express my remorse."
What do you think? Did he receive the proper sentence? Let us know in the comments!