Watch "Water For Elephants" HD Trailer – Robert Pattinson, Reese Witherspoon, Christoph Waltz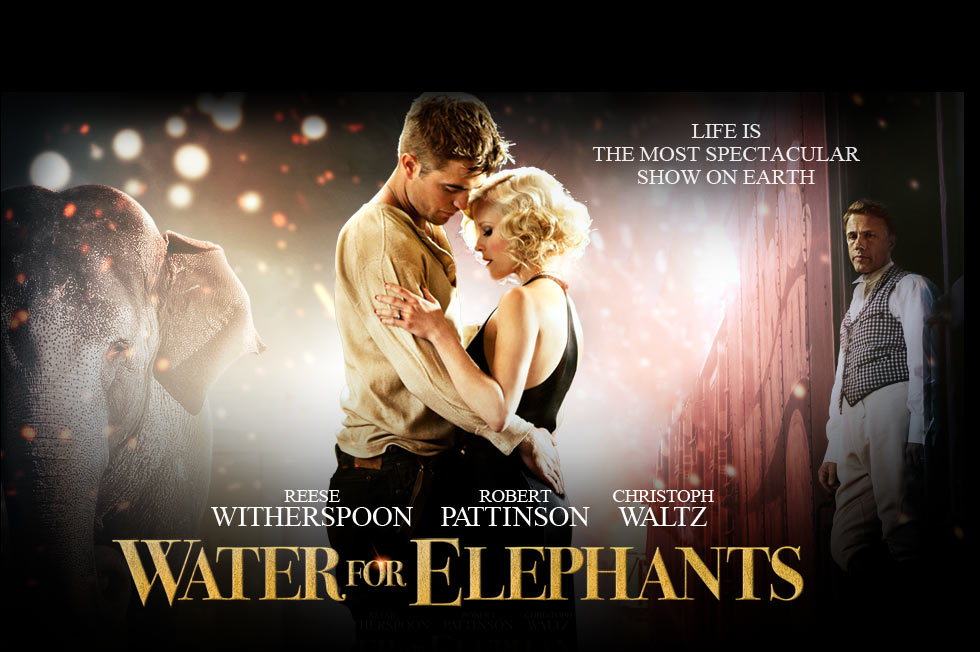 I have to admit that upon reading the synopsis of this film, I wasn't very interested.  However, now that I have seen the trailer, it is now a movie I am highly anticipating. Robert Pattinson continues to take roles that set him apart from his Twilight roles, and he looks like he has a good shot at having a career after a solid franchise. Reese Witherspoon looks better than I've seen her in years, and Christoph Waltz looks like he might show us another award winning performance.  The only thing that worries me is the April release. This film looks like Big Fish with less Burton sensibilities, and it looks like something that might appeal to awards voters. So, why is it being released in April?
Synopsis:
Jacob Jankowski is about to take his final exams in veterinary medicine at Cornell when his parents are killed in a car accident. He drops out and joins Benzini Brothers, a second-rate traveling circus trying to survive during the Depression.
Starring: Reese Witherspoon, Robert Pattinson, Christoph Waltz
Directed by: Francis Lawrence
Produced by: Andrew Tennenbaum, Gil Netter, Erwin Stoff
Genres: Drama and Adaptation
Release: April 15, 2011
[hdplay id=244 width=595 height=375]