2012-13 T.V. Preview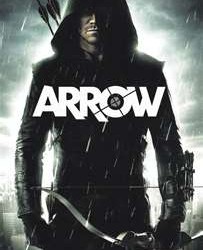 The 2012-13 Television Season is set to begin throughout September and this year there are quite a few promising new shows and quite a few questionable changes to some of the stations line ups.
Let's start with some of the changes that you will have to deal with. Two and a Half Men, which has been a staple in Monday entertainment for the past nine seasons, makes its move to Thursday nights to follow the widely popular The Big Bang Theory. CBS is also moving The Mentalist from its previous spot on Thursdays to be paired with The Good Wife on Sunday Nights. Honestly, any move CBS makes isn't going to hurt them as they are so far ahead of their Network competition that it isn't even funny. Fox moved it's most popular sitcom Glee to Thursdays in order to make way for new shows on Tuesday. The CW made a big and smart move in moving Supernatural, once again, from Friday nights to Wednesdays to compliment the new Arrow. The questionable moves for me come from NBC (no surprise there) and ABC. ABC threw me for a loop when the decided to move Revenge from Wednesday to Sunday. Revenge had good numbers up against CBS's CSI and moving it to Sunday to pair with Once Upon A Time and the new 666 Park Avenue may or may not pay dividends. Of course they are all three similar shows so I can see why they did it but I just don't agree with it. The biggest move I thought was NBC deciding to pair Community with Whitney and move them to one of the least watch days of the night, Friday. Now anyone who is a fan of Community knows that NBC has been trying to kill the show for two seasons now, but moving it to Friday's basically writes its death certificate, and pairing it with Whitney doesn't do any favors to either show.
Now that I've got the major moves out of the way, I'm going to jump into the new shows. One major thing I have noticed with this years crop of new sitcoms is that they are putting more of a focus on homosexual relationships. Last season women dominated the new shows and that worked out whole heartedly, so I'm hoping the shows like Partners and The New Normal can see as much success as the women did in 2011. If you were looking for your Matthew Perry kick then he's back and he is also making his return to his old stomping grounds of NBC for Go On, which focuses on a therapy group and people dealing with a countless number of issues. Surprisingly NBC seems to have the best crop of new sitcoms to offer, with four new shows (Go On, The New Normal, Animal Practice, and Guys With Kids) all with promising outlooks. There are quite a few other sitcoms coming this season but I'll leave it to you to check out exactly what all is out there.
The world of Drama has the potential to be filled with a load of success. CBS leads the way (In my eyes) with their take on the Sherlock Holmes series in Elementary. They also have another intriguing show starring Dennis Quaid and Michael Chiklis is Vegas. Vegas will be set in 1960 Las Vegas and follow Sheriff Ralph Lamb (Quaid) in his dealings with Chicago Mobster Vincent Savino (Chiklis). Now if you were a fan of NBC's The Event then you will be happy to see that NBC has taken a similar concept and made Revolution (Its even in the same time slot as The Event). The CW is making the riskiest moves with bringing Beauty and The Beast back to television, but they are also making my most anticipated move by bringing Arrow to the network. I've been looking forward to Arrow ever since they teased a Green Arrow Spin off in the finale of Smallville back in 2011. Arrow will be based around the DC Comic Character the Green Arrow.
There are so many other shows that I would like to talk about, but I don't want you to be sitting here reading this all day, so I'll just leave it where it is and hope this has been a little helpful in helping you with your future T.V. watching.