2010 San Diego Comic Con: Showtime's "Dexter" Season 5 HD Trailer Starring Michael C. Hall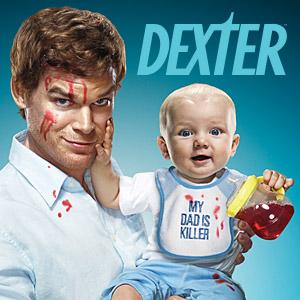 The Showtime Original Series DEXTER™ ended Season Four with a huge dramatic twist. In this Season, America's favorite serial killer had gone from freewheeling bachelor to responsible husband and doting dad. Maintaining an average-guy facade while satisfying his need to kill had never been easy. But now, with wife and kids in tow, Dexter had more to lose then ever, as he was drawn into a deadly game with a killer every bit as dangerous — and conflicted — as he is.
I can still remember watching the first season of Dexter and being absolutely enthralled with the show. I didn't think that a show about a serial killer would become so popular, in fact I remember turning to my roommate and declaring, "This show is great, but it's doomed." I couldn't believe how many people took to the show, especially ones who I never thought would enjoy it so much.
I'm glad to see it is still doing well going into its fifth season. Who else is ready for it to begin again?
[hdplay id=76 width=595 height=375]