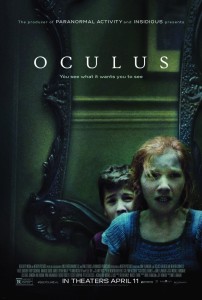 This week on the show we struggle to find out just exactly what Oculus means. Not the movie, the word. It gets a little confusing since, like a Led Zeppelin song, they never actually use the title of the movie within the film itself.
Also, we set a land speed record for branching off on a tangent, we learn that Tom has a man-crush on Seth Rogen and we defend the oeuvre of Kevin Smith.
All this plus a box office report from Kevin and video recovery from Dan.
It's Reel Spoilers #40: Oculus.
You've been warned.
Starring: Tom O'Keefe, Joe Buttice, Dan Graney, Blake Fehl, Kevin Brackett
Run-time: 1hr 14min
Subscribe to Reel Spoilers: reviewstl.com/category/reel-spoilers/feed/
Want to take Reel Spoilers on the go? Download episode 40 from TalkSTL.com.