Zoolander 2 In The Works!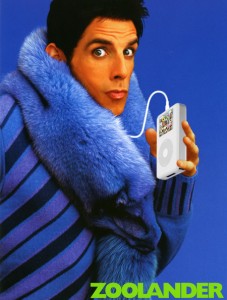 This is news I would have never expected in a million years, but according to Deadline Hollywood Iron Man and Tropic Thunder writer Justin Theroux is in talks with Paramount Pictures to write and direct a sequel to the cult comedy Zoolander which starred Ben Stiller and Owen Wilson as dim witted male models who uncover a sinister plot by the fashion industry.
Ben Stiller will be returning, but there is no word on if Owen Wilson will also be back for the sequel. Villain this time around is said to be played by Jonah Hill.
Theroux is apparently attending fashion week in Paris to prepare himself for the role.  The studio is planning a $50 million dollar budget for him to work with, which is considerably larger than the first film's $28 million budget. The original Zoolander went on to a $60 million dollar gross worldwide, but really took off once it hit DVD.
I'm excited about this honestly. If you don't know Justin Theroux, you will be after Iron Man 2 takes off.  He's a genuinely talented actor and writer, who works with a lot big names in comedy. I'm sure you've seen him in roles before even if you don't know who he is.
Do you think Zoolander's cult status will help it at the box office? Is this a mistake making a sequel to Zoolander?