Yes, the 'Battleship' Movie Based on the Hasboro Board Game is Really Happening (HD Trailer)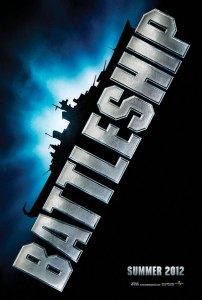 A year ago or so, when we first heard that there would be a feature film based on the Hasboro board game "Battleship," it was hard to believe. But they've got 'Transformers' money now.
The first trailer for 'Battleship' has been released, as well as the synopsis. Beside from the fact that there are battleships in both, I don't know how much story can possibly come from the board game. I don't remember anything too riveting as far as characters and backstory go. But the movie does have Liam Neeson in it, so hopefully he brings some of his 'Taken' moves to the water. Either way, check out both below, and let us know what you think in the comments.
Synopsis:
Peter Berg (Hancock) produces and directs Battleship, an epic action-adventure that unfolds across the seas, in the skies and over land as our planet fights for survival against a superior force. Based on Hasbro's classic naval combat game, Battleship stars Taylor Kitsch as Lt. Alex Hopper, a Naval officer assigned to the USS John Paul Jones; Brooklyn Decker as Sam Shane, a physical therapist and Hopper's fiancee; Alexander Skarsgard as Hopper's older brother, Stone, Commanding Officer of the USS Sampson; Rihanna as Petty Officer Raikes, Hopper's crewmate and a weapons specialist on the USS John Paul Jones; and international superstar Liam Neeson as Hopper and Stone's superior (and Sam's father), Admiral Shane.
STARRING:
Taylor Kitsch ………………………………………………. Alex Hopper
Alexander Skarsgard ……………………………………………… Stone Hopper
Liam Neeson …………………………………………………. Admiral Shane
Brooklyn Decker ………………………………………………….. Sam
Rihanna ………………………………………………………… Raikes
Josh Pence ……………………………………………………. Chief Moore
Jesse Plemons ………………………………………………………. Ordy
Peter MacNicol …………………………………………… Secretary of Defense
DIRECTED BY: Peter Berg