"X-Men: First Class" Set For 2011 Release Date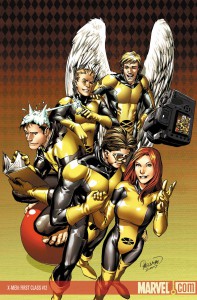 I seem to be switching sides frequently on my interest for "X-Men: First Class." I am frankly not too excited, because "X-Men: The Last Stand" and "X-Men Origins: Wolverine" were not good. I am excited because Matthew Vaughn, director of "Kick-Ass" and "Layer Cake" is helming this one. I'm not excited because they gave a release date before they are even finished casting which makes me think this is being way too rushed. I am excited because they have cast James McAvoy and Michael Fassbender as Professor X and Magneto, respectively.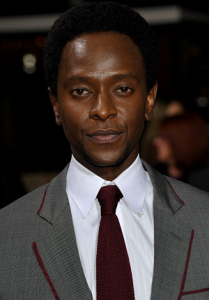 Well this new bit of casting news doesn't help me lean one way or another. Edi Gathegi, most well-known for his role as Laurent in The Twilight Saga, has been cast to play Darwin. He has been described as a mutant who reacts to everything around him so if he jumps in the water he grows gills or if he is in total darkness he gains night vision.
I personally have never heard of this character, but obviously he fits into this story somehow. Little is known about the story so far aside from the fact that it will focus on Professor Xavier and Magneto's friendship, and the rift that put them on two sides of a war.
"X-Men: First Class" will be released June 3, 2011.