"Wolverine" Shreds the Competition at the Box Office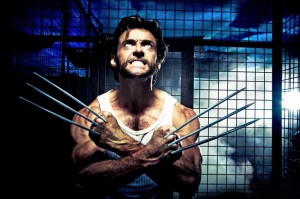 Despite mixed reviews, and an early copy of the unfinished film leaking on the internet, "X-MEN Origins: Wolverine" destroyed the competition at the box office this weekend.  The film grossed $87 Million, a number that the competition wasn't even close to.
"Ghosts of Girlfriends Past"  starring Matthew McConaughey and Jennifer Garner opened at number 2 this weekend, and brought in an estimated $15.3 million.
"Obsessed," starring Idris Elba, Beyoncé Knowles, and Ali Larter was number 3 during its seceond week at the box office.  It was a close race, at $12.2 million.