Winner of So You Think You Can Dance 2009
*** Spolier Alert – if you do not want to know who won So You Think You Can Dance then you don't want to be on this page ***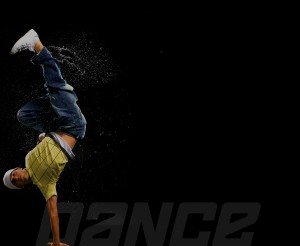 Scroll Down…
Scroll Down…
Scroll Down…
Scroll Down…
Scroll Down…
Scroll Down…
And the winner is…
Jeanine Mason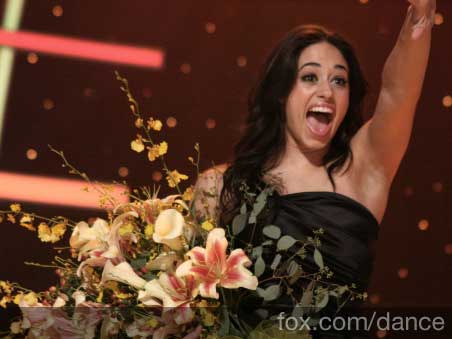 Jeanine wins $250,000 and a magazine cover feature!
Tell us what you think of this season's winner, and whether or not you thought that Jeanine was the best dancer…
---

From Fox –
Jeanine Mason
The fifth season of the summer hit SO YOU THINK YOU CAN DANCE came to a spectacular conclusion tonight as Jeanine Mason was named the champion on the two-hour season finale broadcast live from the renowned Kodak Theatre in Hollywood. Mason, 18, a Contemporary dancer from Pinecrest, FL received the most votes out of the record-breaking 21.6 million votes cast. Additionally, she danced off with the cash prize of $250,000, the title of America's Favorite Dancer and a cover feature in the November issue of Dance Spirit Magazine.
Mason's fellow finalists – Brandon Bryant, Evan Kasprzak and Kayla Radomski – were eliminated as host Cat Deeley revealed the voting results. Mason had this to say about winning SO YOU THINK YOU CAN DANCE: "This has been the craziest time of my life, but in the moments when I thought I absolutely could not do it, it was the fans and their immense support that got me through. So I have to thank you!"
In addition to naming America's Favorite Dancer, the Season Five finale of SO YOU THINK YOU CAN DANCE featured performances by this season's Top 20 dancers, Hip Hop dance team The Rage Boyz Crew and Talia Fowler, winner of Season Two of "So You Think You Can Dance Australia." The celebration also showcased dancers from the first four seasons, encore performances of the judges' favorite routines from Season Five and a special performance of "One" from "A Chorus Line" featuring the judges and the Top 8.
A special featuring fan-favorite routines from previous seasons of SO YOU THINK YOU CAN DANCE will air Wednesday, Sept. 2 (8:00-8:58 PM ET/PT), and the sixth season of the original dance competition will premiere Wednesday, Sept. 9 (8:00-9:00 PM ET/PT) on FOX.
This season's Top 10 dancers will participate in the 40-city SO YOU THINK YOU CAN DANCE Tour 2009. The tour kicks off Sunday, Sept. 20 in Manchester, NH, and tickets are on sale now. Ticket and tour information.