Video of Dan Parris in Hospital, Minutes after the Nairobi Plane Crash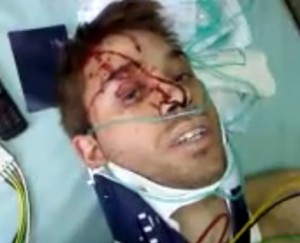 Chilling video taken from Rob's cell phone was released yesterday, containing Dan Parris' point of view concerning their plane crash from August 1st. Read more about the story here.
Dan and Rob, two St. Louis filmmakers, were injured on a plane that crashed in Nairobi. The two were working on filming for their documentary, "Give a Damn?," which is aimed to help raise awareness of poverty in Africa and promote global justice. Learn more about Give a Damn? at their website, www.giveadamndoc.com.
** PLEASE DONATE **
HELP THE FAMILIES OF THE PILOT AND FLIGHT ENGINEER, EMERGENCY COSTS, AND CREW TO CONTINUE FIGHTING POVERTY FILMMAKING