ReviewSTL.com is holding a contest to win free advance screening passes and prizes for Harry Potter and the Half-Blood Prince.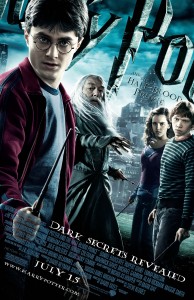 the contest – and upload a video telling us why you want to see the movie. BE AS CREATIVE AS YOU WANT! (Note: if you dress as a character, it must be one from this film!).
WATCH THE OFFICIAL CONTEST VIDEO
Good luck! We hope to see you at the movie. And don't forget to check out HARRY POTTER AND THE HALF BLOOD PRINCE! SPECIAL MIDNIGHT SHOWS ON TUESDAY, JULY 14. REGULAR ENGAGEMENT STARTS WEDNESDAY, JULY 15 NATIONWIDE.
To learn more about the movie, visit the official website at www.harrypotter.com