Win FREE Passes to "The Hangover" St. Louis Screening
ReviewSTL.com invites you and a guest to attend a special advance St. Louis screening of THE HANGOVER.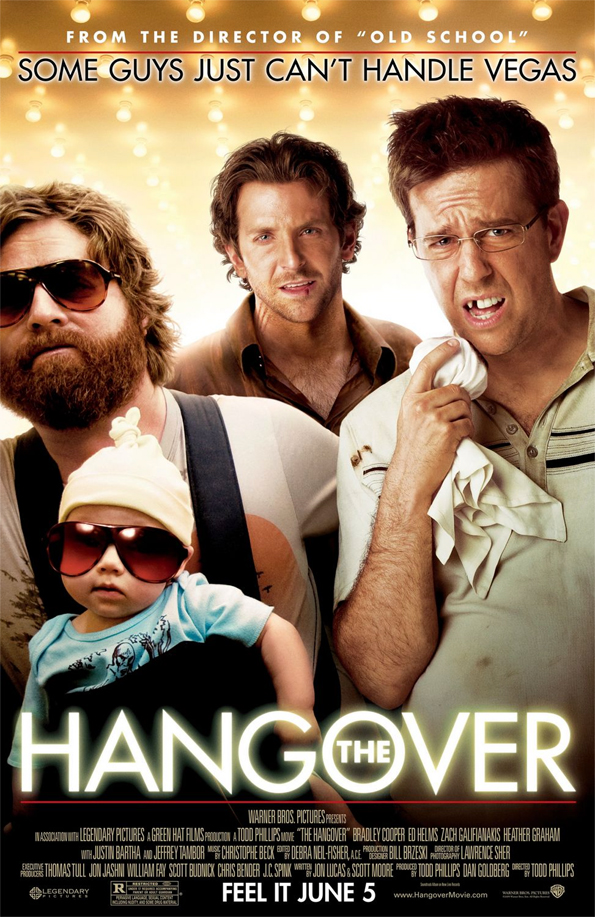 How'd you like to see this year's funniest comedy? Well ReviewSTL.com has a handful of passes to give away to a screening of THE HANGOVER .
Two days before his wedding, Doug (Justin Bartha) and his three friends (Bradley Cooper, Ed Helms, Zach Galifianakis) drive to Las Vegas for a blow-out bachelor party they'll never forget. But, in fact, when the three groomsmen wake up the next morning, they can't remember a thing. For some reason, they find a tiger in the bathroom and a six-month-old baby in the closet of their suite at Caesars Palace. The one thing they can't find is Doug. With no clue as to what transpired and little time to spare, the trio must retrace their hazy steps and all their bad decisions in order to figure out where things went wrong and hopefully get Doug back to L.A. in time to walk down the aisle.
To enter this contest, simply sign up at our forums. Tell us your favorite night of debauchery and/or the worst hangover you've ever had. The best stories will win tickets to a screening of The Hangover on June 1st at Des Peres 14.
Enter in this thread on the forum.

Good luck everyone. We look forward to hearing your stories!