'Who Said We're Wack?' The Lonely Island's Incredibad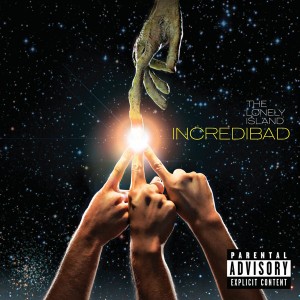 Here is the first thing you need to know about the guys in The Lonely Island, they are going to have some stuff that will make you scratch your head. You are going to listen to a song like "Punch You in the Jeans" and be baffled by why anyone would think that song is funny. Until later, when you are quietly sitting alone in your room on your computer and you start humming the song to yourself.  You see whether or not The Lonely Island makes a funny song, they sure know how to make a funny one.
The Lonely Island, who is probably most famous for their SNL digital shorts, consists of, Andy Samberg, Jorma Taccone, and Akiva Schaffer.  Three men who met while in junior high school, who subsequently created their own sketch comedy troupe.  After doing a few shorts for the MTV Movie Awards they came in contact with Jimmy Fallon who set them up with an audition to SNL.  Samberg was brought on as a featured player. Taccone and Schaffer were brought on as writers, with Schaffer doing many directing duties as well.
Many of the digital shorts that launched these guys into their new fame are on the album. Lazy Sunday, Natalie's Rap, D*** in a Box, Jizz in my Pants, and I'm on a Boat are all on the album. In fact they make up probably the best cuts off the album. Some of the smaller digital shorts such as Ras Trent and Space Olympics are on there as well.  Most of the songs are pretty entertaining. "Like a Boss" and  "Sax Man ft. Jack Black" are definately the two best new additions.
If there is one thing that is apparent from this album it's that these guys are very skilled with knowing music trends and parodying them.  Jorma Taccone and his brother Asa do most of the musical work  for the crew and if they weren't so good at comedy they could definately have a future in music production.
Overall, Incredibad is a fun listen. It might not be something you listen to over and over. You will want to show it to as many friends as possible so you can have a good laugh with them.