WHERE THE WILD THINGS ARE HD Featurette on Maurice Sendak, and HD Movie Trailer
Check out the new featurette for WHERE THE WILD THINGS ARE, taking a look at the author/artist – Maurice Sendak. See how the creator of the well known book was involved in the making of the film.
"WHERE THE WILD THINGS ARE" HD Movie Trailer: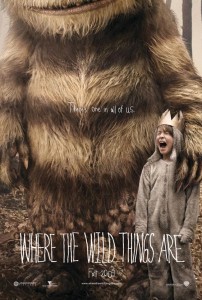 Check out the HD trailer for WHERE THE WILD THINGS ARE above! The book and upcoming movie are about the adventures of a young boy named Max who, after being sent to bed for misbehaving, imagines that he sails away to where the wild things are. Max is loved by the wild creatures who make him their King, though he soon longs to be back home with his family.
There is not much more to say about the film, other than that it looks incredible! I cannot wait until it come out in theaters.