Michael Jackson's Final Rehearsal Video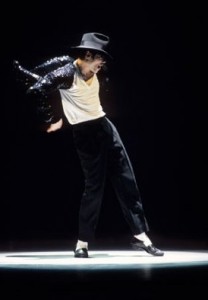 Michael Jackson, the King of Pop, was recorded this 1 minute 34 second clip at the Staples Center in Los Angles on June 23. Practicing for his performance of "They Don't Care About Us," that sadly would never happen, this is one of many video recordings that was captured in high definition for his new tour. The promoters of the tour, who have lost millions of dollars in ticket sales, are reportedly going to try and release a DVD compilation of Michael Jackson's final rehearsals.
Michael Jackson's music is sure to live on forever, as he will go down as one of the most influential artists in the history of music. His tragic passing at the young age of 50 has reminded the world of how powerful an impact his music has had on society. He currently holds the number 3, 5, 9, 12, 14, and 15 top selling songs on iTunes, as well as the number 1, 4, 6, 11, 12, 15, 16, 18, 21, 26, 27 ,28, 30, 31, 38, 40, and 47 top selling albums.
Rest in Peace, Michael Jackson (1958-2009)