Watch the LOST Epilogue Featuring Ben and Hurley!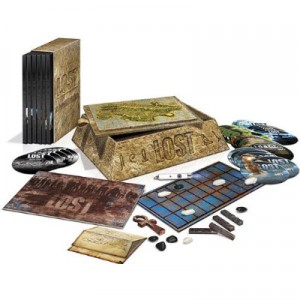 Lost: The Complete Collection is set to be released on Blu-ray and DVD later this month. Included among the many hours of special features is an epilogue, that is said to wrap up more of the story.
Many fans were surprised that the video became available to watch earlier today. It has not been reported as to whether or not this is a unintentional leak, or a ploy to sell more copies of the series on August 24th. Either way, take a look at the entire video below.
About the collection:
Watch the entire epic story of Lost – the series that redefined television – from its phenomenal opening scene to its magnificent final moment. Uncover the secrets of what caused Oceanic 815 to crash, what ultimately drew the passengers together, and relive their incredible journey as they battle to rewrite their own fate. Experience a landmark in the history of entertainment with Lost: The Complete Collection, featuring every episode of all six seasons and includes one full disc of never-before-seen bonus with over two hours of content exclusive to the complete collection. Television doesn't get any better than this.
**Update** Disney requested that the original clip be removed, so it was replaced with the first couple minutes of the video. Check out "Lost: The Complete Collection," available August 24!