Watch "A Charlie Brown Christmas" Online For Free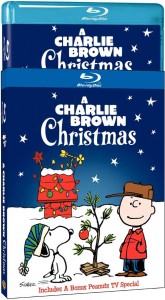 It's Christmas time again, which means it's time to watch some classic holiday movies.
Among some of the favorites that people love to watch around the holiday season is "A Charlie Brown Christmas."
Purchase A Charlie Brown Christmas on Blu-ray | DVD.
Synopsis:
One of the most endearing of all Peanuts' specials finds Charlie Brown nurturing the thinnest, scraggliest Christmas tree ever. At first the gang makes fun of Charlie for choosing such an ugly tree for the holiday but a timely assist from Linus makes the true message of the season come shining through. Everyone realizes in the end that a little affection can make all the difference in the world… even to a tree.
Watch "A Charlie Brown Christmas" Online For Free