Warner Brothers and DC Still Pushing On With 'Green Lantern' Sequel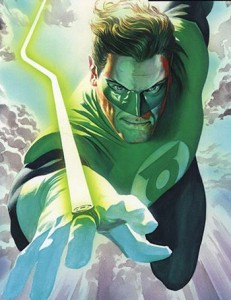 I finally saw GREEN LANTERN a couple of days ago.  The nice thing was that I was sufficiently warned.  I read all the negative reviews.  All of the initial excitement for the film had totally went away before sitting down in the theater.  Films are always better with zero expectations.  I have certainly seen worse superhero films, but there is no denying that the film was not very good.  The only thing left to determine is whether GREEN LANTERN will make enough money to warrant a sequel.
Apparently the studio behind the film is already assuming that money will be made in the foreign market to make a sequel financially smart.  The film has thus far made $89,000,000 domestically and $29,000,000 in foreign markets.  It still has a long way to go to just break even since the film has an estimated budget of $200,000,000 plus whatever the marketing costs were.  The only good news is that the film has not yet opened up in all foreign markets.
I certainly believe that GREEN LANTERN was better than FANTASTIC FOUR and GHOST RIDER, and those films got sequels so Hal Jordan deserves his second chance as well, right?  I would actually prefer the studio went the THE INCREDIBLE HULK route.  Many reviews I read praised Ryan Reynolds, and while I love the actor, I did not care for him in the role.  I just think he has too much likability to be the smart-ass, cocky jerk that the character is.  I would much rather see them recast the lead, and just continue the story without discussing the previous film.
But chances are the studio has Reynolds locked in for more films.  And there are certainly positives to look at.  Mark Strong will be fantastic as the lead villain Sinestro.  All of the origin story, that audiences have seen with every superhero film now, is out of the way.  And the special effects artists can fix the mistakes that they made **cough**mask**cough**.  So fans can just pray for the best at this point.  My only word of advice is to get a new director.  Martin Campbell did great things for James Bond, but that same magic did not translate to Hal Jordan.
What do you think?  Do you want a sequel?  Maybe a reboot? Let us know in the comments.