Walt Disney Steps Up To The Plate With MLB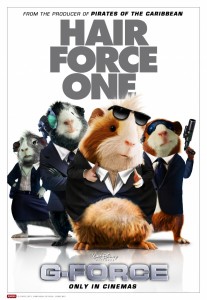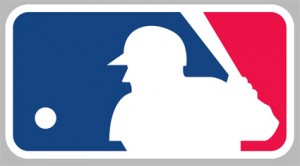 Major League Baseball is teaming up with Jerry Bruckheimer and Walt Disney Pictures to give away free tickets to see "G-FORCE." The first one million fans to enter the sweepstakes will win the tickets if a grand slam is hit during the MLB® All-Star Game. "G-FORCE," is the newest 3-D animated adventure from Walt Disney Pictures, about a covert government program in which guinea pigs are trained to work in espionage. "G-FORCE" opens nationwide on July 24.
If a grand slam is hit during the All-Star Game, which is played on on July 14, the first one million people to enter the G-FORCE sweepstakes (DISNEY.COM) will win a free ticket to see "G-FORCE." This promotion by Walt Disney Pictures and Major League Baseball is the largest in over a decade and a half, when Disney's "Angels in the Outfield" advertised with the MLB in 1994.
Jim Gallagher, president of marketing for Walt Disney Studios Motion Pictures says that "'G-FORCE' is a hilarious 3-D comedy that family audiences will love," and "…we hope one of the All Stars hits a grand slam, because what better way to launch the release than with a million enthusiastic sports fans showing up as part of opening day!" So far in this youthful season, there have already been 18 grand slams.
Tim Brosnan, Major League Baseball executive vice president, business said that "…by teaming the most significant sporting event of the summer with the most anticipated family movie of the summer, we hope to give fans a little something more to cheer for when they tune-in to the All-Star Game. Delivering tried and true forms of family entertainment, Disney and Major League Baseball are a perfect team."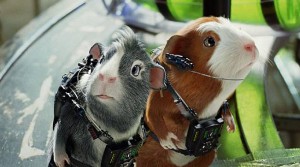 Jerry Bruckheimer, the producer of G-FORCE and other Disney films such as the "Pirates of the Caribbean" franchise was quoted saying "We think that 'G-FORCE' hits a grand slam with comedy, adventure and innovative 3-D, and we're excited to share the fun with audiences of all ages."
Prior to the All-Star Game, 29 MLB Clubs will host "Walt Disney Pictures 'G-FORCE' Days" including "G-FORCE"-themed trading card giveaways and movie ticket/prize-pack giveaways during the games. "G-FORCE" will also appear on over 20 million ballots throughout ballparks, and through in-stadium advertisements and messaging systems. Major League Baseball and Disney will select a child from local Boys & Girls Club of America chapters to participate in the in-stadium All-Star balloting launch ceremony.
The Disney/MLB sweepstakes is running for the first million who enter online at Disney.com between April 22 and midnight on July 14. Each contestant will be given a code, redeemable for a free ticket to "G-FORCE" on opening day if a grand slam is hit. Make sure to watch the All-Star game live on FOX at 8 p.m ET. on July 14.
ABOUT THE MOVIE
Producer Jerry Bruckheimer brings his first 3-D film to the big screen with G-FORCE, a comedy adventure about the latest evolution of a covert government program to train animals to work in espionage. Armed with the latest high-tech spy equipment, these highly trained guinea pigs discover that the fate of the world is in their paws. Tapped for the G-FORCE are guinea pigs Darwin (voice of SAM ROCKWELL), the squad leader determined to succeed at all costs; Blaster (voice of TRACY MORGAN), an outrageous weapons expert with tons of attitude and a love for all things extreme; and Juarez (voice of PENELOPE CRUZ), a sexy martial arts pro; plus the literal fly-on-the-wall reconnaissance expert, Mooch, and a star-nosed mole, Speckles (voice of NICOLAS CAGE), the computer and information specialist. Along the way, the G-FORCE encounters myriad other members of the animal kingdom, including pet shop layabout Hurley (voice of JON FAVREAU) and the rabidly territorial hamster Bucky (voice of STEVE BUSCEMI).
Directed by Academy Award®-winning visual effects master Hoyt Yeatman—G-FORCE takes audiences on a high-octane thrill ride, proving once and for all that the world needs bigger heroes.
ABOUT 2009 MAJOR LEAGUE BASEBALL ALL-STAR GAME
The 80th Major League Baseball All-Star Game will be played on Tuesday, July 14th in St. Louis and will feature the best of the American League taking on the top players of the National League. Building up to the excitement of the All-Star Game, Major League Baseball will conduct a wide variety of special events and charitable activities for fans both inside and outside of Busch Stadium. At the ballpark, the events will include Taco Bell All-Star Sunday on Sunday, July 12th featuring the XM All-Star Futures Game and the Taco Bell All-Star Legends & Celebrity Softball Game, and Gatorade All-Star Workout Day on Monday, July 13th featuring the State Farm Home Run Derby. Outside of the ballpark, fans will have an opportunity to experience All-Star Summer through a variety of special events including Major League Baseball All-Star FanFest, the five-day interactive fan festival; the All-Star Concert benefiting Stand Up To Cancer, a free concert for fans under the St. Louis Arch; and the All-Star Game Red Carpet Parade presented by Chevy, a free parade of All-Stars leading into Busch Stadium. The Midsummer Classic will be televised nationally on FOX Sports and will be shown around the world by Major League Baseball International.
For more information, contact Jasmine Madatian, Senior Vice President, Publicity at Walt Disney Studios Motion Pictures/Burbank – 818-560-5610 or Matt Bourne with Major League Baseball at 212.931.7882