Verizon Finally Announces iPhone 4, Details of New iPhone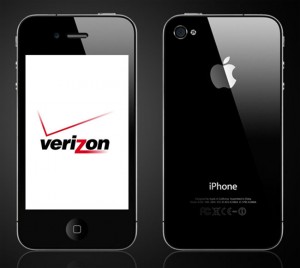 It was announced earlier this week that Verizon will start offering presales of the smartphone titan on February 3rd.
After being offered first to existing Verizon customers, the Verizon iPhone will be available to new customers on February 10th. While the technical specifications of the iPhone 4 will be virtually identical to that of AT&T, Verizon's CDMA EV-DO network will restrict its capabilities in some ways, for instance unlike AT&T, Verizon iPhone users will not be able to talk and use data simultaneously. Verizon has also announced intentions to keep the iPhone on its 3G network until next summer, when it may be allowed to join the rest of its smartphone rivals on 4G. This may be due to the belief that it seems Verizon does not have any intentions on limited the bandwidth of the iPhone's data usage as AT&T has limited it to 2GB/mo.
Are you excited about the iPhone club becoming less exclusive? Are you more of an Android or Blackberry person? Let us know in the comments below!