The Next 10: Films to Look Out for in 2011
With 2011 already underway most of the movie going audience is looking forward to films like Transformers: Dark of the Moon, Captain America and Thor. While there's nothing wrong with superhero movies (except Transformers), most people seem to be somewhat aware of the super-popular titles to be released in 2011. For those other movies that tend to go under the radar check out The Next 10: Films to Look Out for in 2011.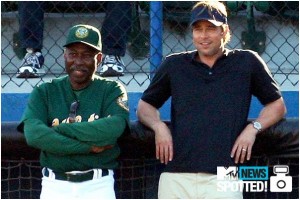 10. Moneyball
Release Date: 9/23/11
"Capote" director Bennett Miller adapts the non-fiction book "Moneyball: The Art of Winning the Unfair Game" by author Michael Lewis. Lewis also wrote the book that inspired 2009's "The Blind Side". Moneyball is the true story of how Oakland A's manager Billy Beane overcame substantial budgetary restraints by building a team using computer aided analysis of players' statistics. Brad Pitt, Robin Wright and Jonah Hill will star.
9. Twixt Now and Sunrise
Release Date: TBA 2011
With the underwhelming reaction to his most recent film "Tetro", Francis Ford Coppola returns to the silver screen by adapting his own short story "Twixt Now and Sunrise". While little is known of the plot, the title of "Twixt" is taken from a short story by Nathaniel Hawthorne called "Young Goodman Brown" in which the title character encounters a man who may be the devil on his way back home to his wife. "Twixt" will star Val Kilmer, Bruce Dern and Elle Fanning.
8. Atlas Shrugged
Release Date: 4/15/2011
Based on the classic Ayn Rand novel, "Atlas Shrugged" comes to the big screen in April. Centering on a parable involving a powerful railroad executive, "Atlas Shrugged" examines the role of self interest in society. With a little known cast and a director whose biggest claim to fame is appearing in One Tree Hill, "Atlas Shrugged" is the type of movie that could either fly completely under the radar or become a massively successful dark horse.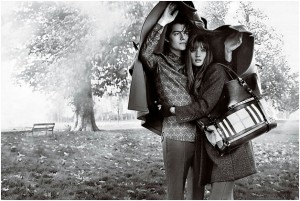 7. On the Road
Release Date: TBA 2011
Another film based on a classic novel is Jack Kerouac's "On the Road". Directed by "The Motorcycle Diaries'" Walter Salles,  "On the Road" boasts a virtual who's who of Hollywood that includes Viggo Mortensen, Steve Buschemi, Amy Adams, Kirsten Dunst, Kristen Stewart and Garret Hedlund to name a few. Relative newcomer Sam Riley will star as Sal Paradise as he ventures across America.
6. Crazy Stupid Love
Release Date: 7/29/2011
"Crazy, Stupid, Love" comes from the writing/directing duo of Glenn Ficarra and John Requa. While those might not be household names quite yet, they are responsible for "Bad Santa" and "I Love You Phillip Morris." If they continue to get better as they have in the past, their third feature film about a father's struggle to manage his relationship with his children as his relationship with his wife crumbles, could be exceptional. Starring Steve Carell, Emma Stone and Ryan Gosling, this dramedy certainly has the acting talent to pull it off.
5. Hugo Cabret
Release Date: 12/9/2011
"Martin Scorsese's first children's film" is a phrase guaranteed to garner interest from almost anyone. "Hugo Cabret" is the story of an orphan boy who lives in the walls of a train station in 1930's Paris. Soon he finds himself centered in a mystery surrounding his late father and a robot. If "children's film" "Scorsese" and "robot" aren't enough to through you for a loop, try adding in "Ben Kingsley", "Christopher Lee" and "Sasha Baron Cohen"; even if the movie is bad (which is impossible for Mr. Scorsese) there is no denying that it definitely sounds intriguing.
4. The Tree of Life
Release Date: 5/27/2011
While it is only the fifth feature film from writer/director Terrence Malick since 1973, he is widely considered to be one of the most polarizing directors in modern cinema. With more recent works like "The Thin Red Line" and "The New World", Malick often mixes beautiful cinematography with existential and philosophical dilemmas. Starring Brad Pitt and Sean Penn, "The Tree of Life" uses flash backs to tell the story of the eldest brother of three and how he "witnesses the loss of innocence."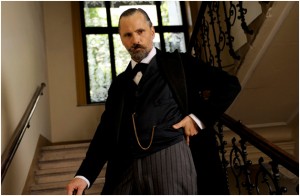 3. A Dangerous Method
Release Date: TBA 2011
Starring Viggo Mortensen as Sigmund Freud and Michael Fassbender (300, Inglourious Basterds) as Carl Jung, "A Dangerous Method" depicts the founding fathers of psychoanalysis as they work with Keira Knightley, a sexually charged patient. Working with such juicy material and directed by David Cronenberg, "A Dangerous Method" will likely be "intense" if nothing else.
2. Don't be Afraid of the Dark
Release Date: TBA 2011
Already being heralded as possibly the scariest movie of all time (and that's without any major gore), Guillermo Del Toro's remake of the 1973 cult classic stars Katie Holmes and Guy Pearce as a couple who move into a haunted house. Pearce's daughter soon discovers creatures lurking in the house that "try to claim her as one of their own."
1. The Girl with the Dragon Tattoo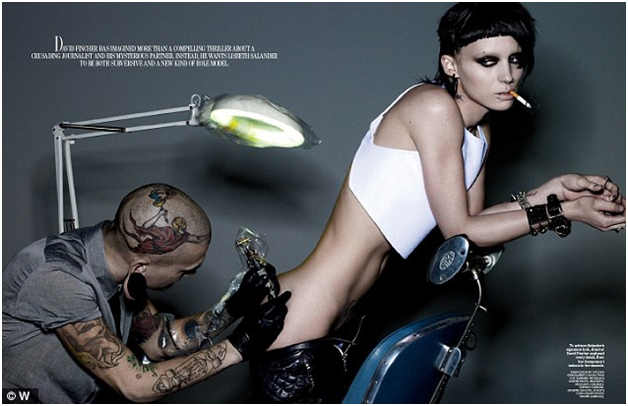 Release Date: 12/21/2011
While "Girl" is certainly not "indie" or "low-budget" it has seems to have gone under the radar considering how popular the book series currently is (reportedly selling one copy every 40 seconds).  Starring Daniel Craig as Michael Blomkvist and Rooney Mara (The Social Network, A Nightmare on Elm Street) as Lisbeth Salander, "The Girl with the Dragon Tattoo" tells the story of Blomkvist and Salander and their quest to solve the 40 year old mystery of a missing girl and the powerful family suspected in the disappearance. Considering "The Girl with the Dragon Tattoo" has been compared to "Se7en" and "Zodiac" in terms of content and mood, who better to direct the film than the director of "Se7en" and "Zodiac", David Fincher. Fincher, who is following up a relatively successful Swedish adaptation of this film, may give Christopher Nolan and Batman Begins a run for his money in the "I can do it better" contest.
Know of any other movies that got left out? What movies are you looking forward too? Let us know below.