US President Barack Obama to Appear on Discovery Channel's "Mythbusters"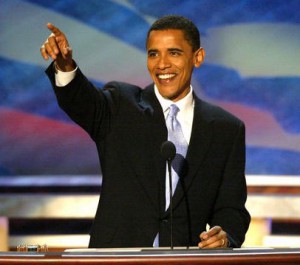 Yup, you read that right. President Barack Obama will be on the popular Discovery Channel show, Mythbusters, on December 8th as part of the White House's effort to promote the importance of science education in the US.
This is one of a few non-traditional outlets President Obama is going to gain exposure for his ideas. In addition to Mythbusters, Obama did a town hall meeting for MTV last week, and appeared on The View earlier this summer.
It might have less viewership than The View, but according to Discovery Channel's stats, it is their top rated program:
RATINGS:

To date, over 85.8 million people have watched MythBusters in 2010.  In 2010, premiere episodes of MythBusters delivered an average of 1.66 million people (P2+). *  [*Source: Nielsen, LSD, Cume, NHI calendar, 6min qualifyer, 12/28/09-10/9/10, M-Su 9a-3a, P2+ Delivery]

MythBusters is one of Discovery's top-rated programs, in all key demos.

During 2Q10, Discovery had the #1 non-sports ad-supported cable program on Wednesday nights among Men 25-54, with premieres of MythBusters. [Source: Nielsen, LSD, NHI calendar, 2Q10, Wednesday 8-11p, M25-54 Delivery]

DEMOGRAPHICS:

Average Audience Median Age: 32 years old

Persons 25-54 Gender Skew: 66% male / 34% female

[Source: Nielsen, LSD, NHI calendar, June 2010, Wednesday 8-11p, P2+ delivery, The Atlantic]
I'm not entirely sure the best place to promote science education is on a show that promotes it already. It seems like it is a bit of preaching to the choir, but who knows if publicized well a lot of people might tune in out of interest.
What do you think? Let us know in the comments!