'Twilight' Reality Series In The Works?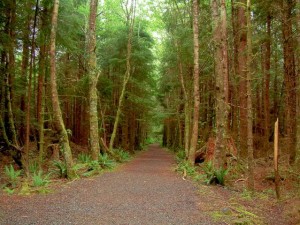 Well, not really a Twilight reality series, but a reality series based in "The Home of Twilight" aka Forks, Washington.
Apparently everybody is desperately grabbing to any thread connected with Twilight to be in on some of the cash generated by the mega-franchise. TV producers are currently casting people in the town of Forks to star in a series about everyday life in the rainy town.
From IMDB.com
Producer Zig Gauthier tells the local Peninsula Daily News, "Obviously we won't be out on the ocean or dealing with that kind of danger, but the idea is to show what life here is really like. There are a variety of ways we could do this, but of course this is at the very beginning stages."
However, the show will not focus on locals' claims to the supernatural.
Gauthier adds, "We want people who have a true connection to the community. We want to avoid people with outlandish claims."