Train, O.A.R., Bedingfield Play Hollywood Casino Amphitheatre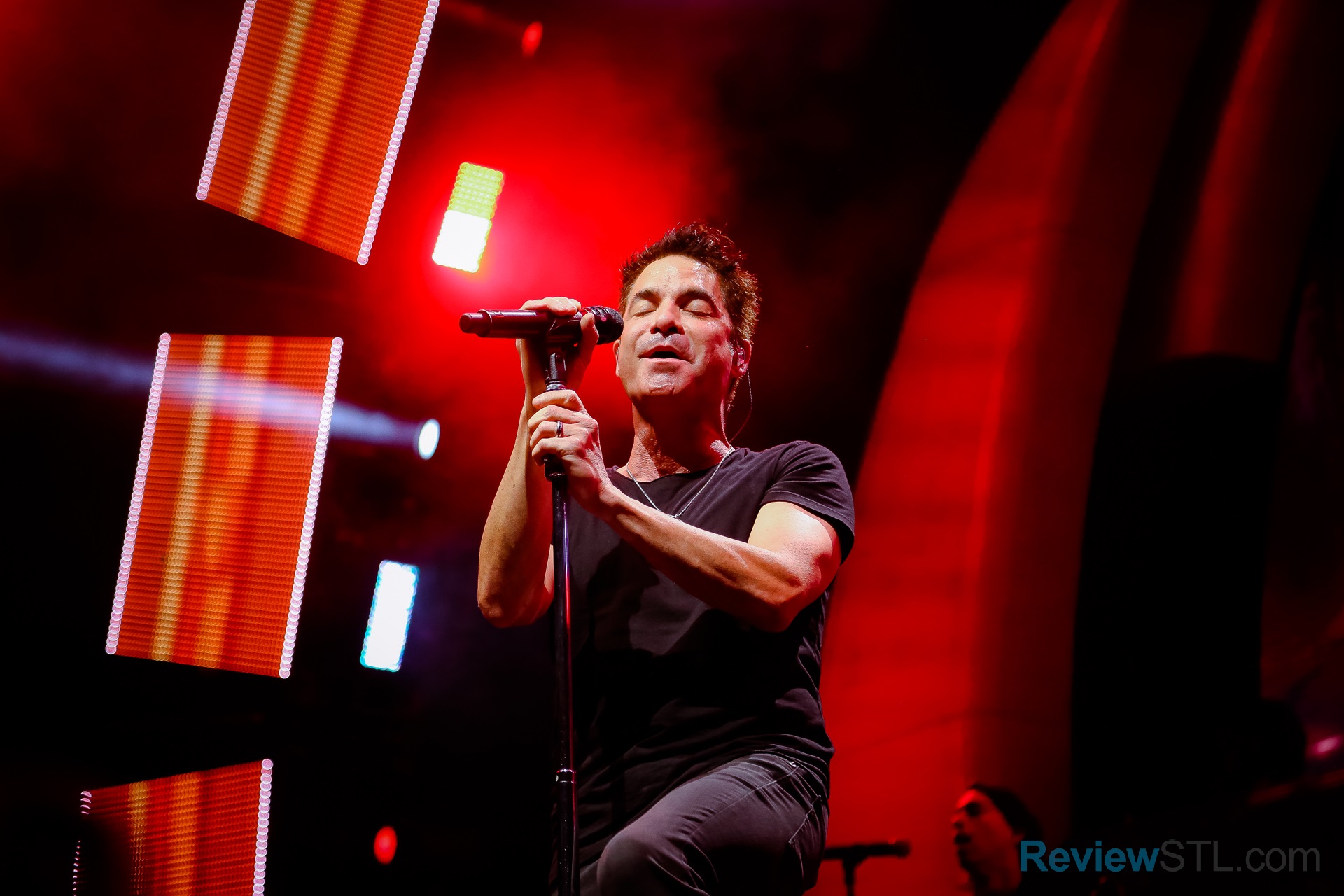 Train's "Play That Song Tour" hit St. Louis Saturday night and all the acts on the bill did just that, played some great songs.
Natasha Bedingfield's upbeat lyrics and bubbly personality kicked off the show.  She set the stage for the rest of the night and held her own against long time stars O.A.R. and Train.  Her hit songs "Pocket Full of Sunshine", "Unwritten", and an exceptional cover of Prince's "Purple Rain" got fans on their feet dancing and singing along.  Natasha's energy and the beauty of her voice made a great start to the evening.
O.A.R. followed Bedingfield and definitely didn't disappoint.  The rock band kept the energy going and the fans engaged.  O.A.R. consists of the traditional guitarists, keyboardist, and drummer, but also has a trumpet and saxophone player.  While the entire band was excellent the energy of the trumpet and saxophone musicians couldn't be beat.  Both horn players performed solos and were the highlight of the O.A.R. set.  
Train finished out the night and started their performance with a video of a black and white jukebox on the backdrop.  The backdrop proved to be a large part of their set with the vivid colors that complimented the musicians all black clothing and having lyrics to "If It's Love" cast across the screen prompting fans to a sing along.  Frontman Patrick Monahan did a great job engaging fans and even accepted cell phones to grant a few lucky concert goers a selfie and video of him performing on stage.  
While Train hasn't topped the charts for a few years, they continue to bring out their loyal fans in force, as was evident Saturday night. O.A.R. continues to show why they are one of the top touring bands in the country, as they could have headlined the show by themselves. Bedingfield also showed she has the voice to win over some fans whom may have wondered why she was on the bill.
All in all, the "Play That Song" Tour proved to be an enjoyable night of music and fun for all who attended.