311 Turns Up the Heat at The Pageant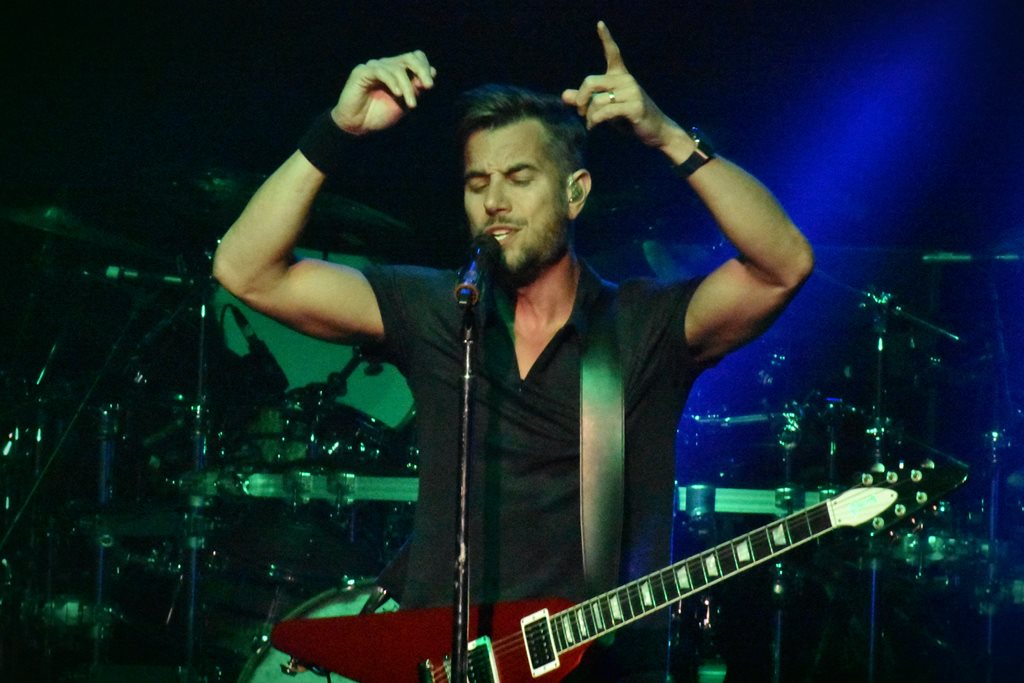 The Pageant was definitely united on Thursday evening, as 311 played played to a sold-out crowd.
The band was making a stop in St. Louis for their Unity Tour.
The concert was billed as the ultimate 311 experience and it lived up to the billing, as the band played for just over 2 hours.
Nick Hexum and his crew played 23 songs including hits Down, Transistor, All Mixed Up, and Amber, as well as several new songs of the bands new album Mosaic.
The high-energy show never lagged, as The Skints and New Politics were both solid as the openers. New Politics, in particular, did a fine job getting the packed house fired up. New Politics singles "Yeah, Yeah, Yeah," and "One of Us" were over with the crowd. Lead singer David Boyd was entertaining, jumping around the stage and doing head stands. The bands cover of the Beastie Boys hit "Sabotage" really seemed to fire the audience up.
311 took the stage around 9:30 p.m., opening with the song "Perfect Mistake." Hexum may be 47 years old, but he doesn't look a day over 25. One would be hard pressed to find a more in shape front man in the rock game. Bassist P-Nut also had a nice solo, which delighted the fans. P-Nut is without a doubt a fan favorite.
311 may not be on top of the charts like they were in 1993-96, but the band still has a loyal following, thanks in large part to their stellar live set. The band showed that while many acts from the 90's have come and gone, 311 has longevity.