Top 10 WWE Wrestlemania Matches of All-Time, in Honor of Wrestlemania 29 on April 7
Wrestlemania 29 is just under two-weeks away, available on PPV April 7.
The extravaganza is the biggest event the WWE holds each year. It is considered by many to be the "Super Bowl" of professional wrestling. Since it is nearly time for the 29th annual event that was the brainchild of Vince McMahon, I decided to release my top 10 Wrestlemania matches of all-time.
10. Kurt Angle vs. Brock Lesnar at Wrestlemania 19
This was the match of the event in my eyes. Lesnar and Angle were both in their prime. Angle was an Olympic gold-medalist in wrestling, going against a college heavyweight champion in Lesnar. The match will always be remembered for Lesnar's backward flip off the top rope. He landed on his head, nearly snapping his neck. Years later, in his book, Lesnar admits he does not even remember the end of the match, which he was victorious.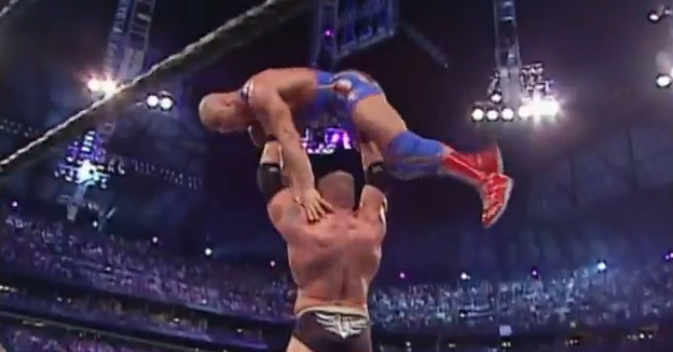 Next: 9. Kurt Angle vs. Shawn Michaels at Wrestlemania 21