Top 10 Movies that Won't Make you Gag on Valentine's Day
Valentine's Day can either be the happiest day of the year or the most depressing. Perhaps one of the most polarizing holidays of the year, Valentine's Day is supposed to be about spending time with the one you love. If you're not one of those uber-romantic types that are going to be spending the night in a rose-pedal infested hotel room, you might want to curl up on the couch with your special someone and watch one of these…
Top 10 Movies that Won't Make you Gag on Valentine's Day
10. Down With Love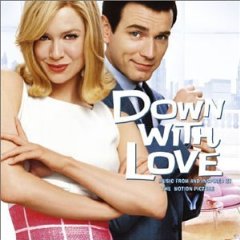 Few will remember this short lived film starring Ewan McGregor and Renee Zellweger.  Despite its pink color scheme, Down With Love is actually a very sharp and clever look back the Rock Hudson/Doris Day films of the 1960's. Renee Zellweger plays a feminist author to the foil of Ewan McGregor's chauvinistic journalist in this intelligent and genuinely funny way to spend Valentine's Day together.
9. Say Anything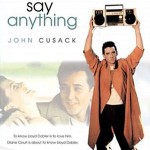 Cameron Crowe's directorial debut has stood the test of time to become one of the most memorable romantic comedies of the 1980's. John Cusack and Ione Skye star as Lloyd Dobler and Diane Court, the unexpected pair of high schoolers who try and defy the wishes of Court's father. Quick dialogue and iconic visuals have kept this film in the forefront of moviegoers' minds as Say Anything has been referenced and parodied countless times since.
8. Forgetting Sarah Marshall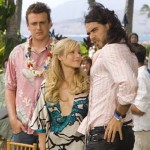 With Forgetting Sarah Marshall, Jason Segel went from being "that guy" in How I Met Your Mother, Freaks and Geeks and Undeclared, to being one of the most sought after writers in Hollywood. Forgetting Sarah Marshall gets points for appearing like a traditional RomCom on the outside but breaking almost all the rules once you start to watch it. Excellent performances by everyone in the cast certainly doesn't hurt either.
7. Drop Dead Gorgeous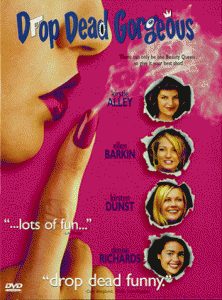 This criminally underrated comedy stars Kirsten Dunst and Denise Richards as two rival contestants in a high school beauty pageant. DDG marks the on-screen debut of the now Oscar-nominated Amy Adams, who shows that she can do comedy just as well as drama. DDG is writer's Lona Williams only feature film credit, it's truly a shame she's never done anything else since. For a movie about a high school beauty pageant, guys will find plenty to like in this over the top mockumentary.
6. Harold and Maude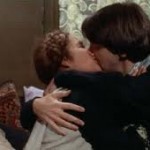 Referenced in our next film as "the greatest love story of our time", Harold and Maude is the bizarre look at how love has no limits. While this pick may be for the more "alternative" members of our audience, Harold and Maude is a great story that somehow manages to mix comedy with death in a love story where the love interests are almost 60 years apart.
5. There's Something About Mary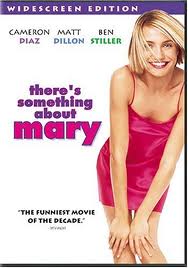 The term Romantic Comedy has almost come to mean a mildly humorous movie where two unlikely people somehow manage to find love despite seemingly insurmountable odds. By that respect TSAM could be defined as a romantic comedy, but in reality, it is a wildly funny movie that manages to incorporate stalking and endless lies into a memorable and iconic comedy.
4. Mean Girls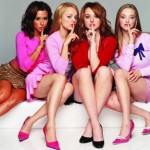 What could be less manly than a movie about bitchy high school cliques? But that doesn't mean guys won't love Mean Girls. Adapted for the screen by the one and only Tina Fey, Mean Girls shows the other, non-crazy side of Lindsay Lohan. Rachel McAdams plays the antagonist role brilliantly as she tries to take down the rising popularly of Lohan. This is a genuinely funny movie that was probably missed by a lot of guys because of the pink cover and estrogen infused cast, but Mean Girls would be a hilarious way to spend any Valentine's Day night.
3. Annie Hall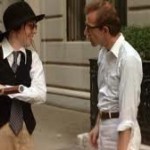 Claimed by many as their favorite film of all time, this winner of 4 Oscars tells the story of neurotic comedian Alvy Singer (Woody Allen) and his various attempts to woo the subtly charming Annie Hall (Diane Keaton). Annie Hall is unique because it is one of the few romantic comedies that is preferred by more men than women. Some may call Allen's sense of humor an "acquired taste", but if you're adventuresome enough to try something new, you might want to consider this classic.
2. When Harry Met Sally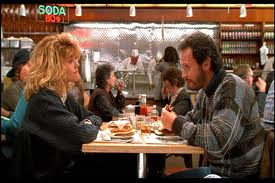 In 1989, When Harry Met Sally almost single handedly revamped the concept of the Romantic Comedy. It also answers the question: who would ever want to have sex with Billy Crystal? WHMS tells the story of two friends who aren't sure if sex would ruin their friendship; often cited as one of the few intelligent romantic comedies, WHMS is also a gender neutral story that would complement any Valentine's Day.
1. Love Actually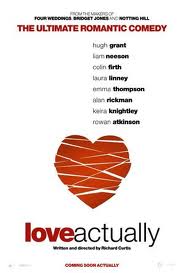 Named as the #1 Modern Christmas film, Love Actually also tops this list of films to watch on Valentine's Day. Love Actually is one of those movies that seems to be loved by young people, old people, men and women. It avoids the pitfalls of most romantic comedies by keeping these seemingly outlandish stories grounded in enough realism to keep them identifiable. The numerous plot lines keep the film from being labeled as "this" or "that" and instead works on a variety of levels. It is a drama, it is a comedy, and it is a romance. Love Actually is a film that can be romantic without being sickening sweet. Only be aware of young viewers as there is nudity and some rather sexually explicit scenes.