Lady Gaga – Born This Way Single Review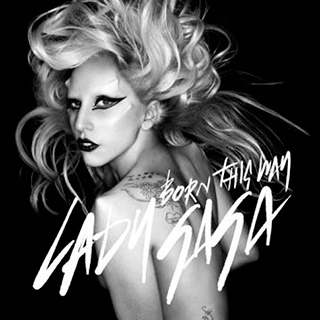 The Mother Monster released her newest single early this morning via iTunes, radio and internet. Even then early reports of iTunes downloads of Born This Way were surprisingly high as Facebook and Twitter posts started flooding the web.
Gaga channels her inner Madonna in this positive, upbeat single. Without the darker melodies of her "Fame" records, Born This Way seems to suggest that Gaga is changing her tune to be a bit more accessible, something she hasn't seemed to have had a problem with so far. Perhaps this comes as her latest single's lyrics are almost exclusively dedicated to promoting gay rights and encouraging her listeners to "be themselves".
The tune features almost "Vogue" like speaking parts and when that's combined with the dance friendly chorus it's hard not to imagine this playing in clubs across the country. Crisp bass thumps give the song a powerful dance vibe and the repetitive chorus will assure fans are singing along in no time.
However for whatever reason, Born This Way doesn't seem to have the weight or intensity of previous songs like Bad Romance or Telephone. Gaga jumped on to the international scene with the similarly radio-friendly Just Dance, perhaps this will be her M.O. in the future, to debut an album with a more bubble gum flavor.
You can download the single from iTunes now.
Have you heard the single yet? What did you think?