TONIGHT – 1 Year Anniversary for Cafe Natasha's Kabob International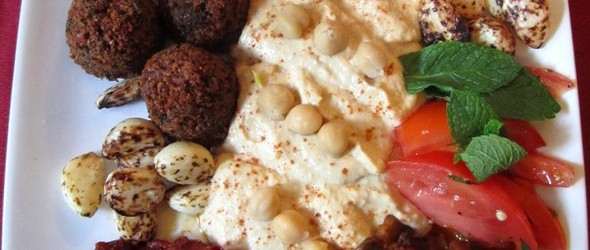 Tuesday September 13th, 4:00 pm – 1:00 AM
3200 S. Grand Blvd
Saint Louis, MO
St. Louis's premier Persian restaurant will be celebrating the first anniversary of the "Unlimited Hummus Bar Happy Hour," with an all-night food festival!
Café Natasha's Kabob International [3200 S. Grand Blvd], in its 28th year in business, will be hosting a champion Falafel Eating Contest with prizes, free food samples of their famous beef shish kabobs, drink specials, hookah, and live music. For one night only, the $10 "Unlimited Hummus Bar Happy Hour" will continue all night long, stocked with all your favorite items and more! Vegetarian, Gluten-Free, and Vegan items will be available.
Also, They are relaunching their bar tonight:
Come out and try,
The Prickly Pear
She Loves Me, She Loves Me Not
Manhattan Of The Past
A Punch in The Side
The Penultimate Word
Corpse Reviver #1
And Bunches of Beers!
$5 House Red and White Wine*Happy Hour Specials All Night Long
*Falafel Eating Contest
*New Cocktail Menu and Bartender Keyan Still
*Live Music
*Food Specials