Tom O'Keefe Reviews 'Ice Age: Continental Drift' & Talks TV Sitcoms on the Thom and Jeff Show #204 (7/12)
The Thom and Jeff Show Podcast #204
[audio:http://thethomandjeffshow.com/audio/TAJPodcast204.mp3]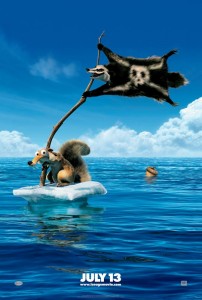 Podcast 204 in which Jeff is absent, I review Ice Age and inadvertently deliver a monologue on the history TV sitcoms.
Ice Age: Continental Drift Synopsis:
Scrat's nutty pursuit of the cursed acorn, which he's been after since the dawn of time, has world-changing consequences – a continental cataclysm that triggers the greatest adventure of all for Manny, Diego and Sid. In the wake of these upheavals, Sid reunites with his cantankerous Granny, and the herd encounters a ragtag menagerie of seafaring pirates determined to stop them from returning home.
As always, it's NSFW.
Show Line-up:
Emails
Celeb Wrap Up
Sports
Who Knew?
Chainsaw Penis
Gay and Kicked Out
Local Legends
Tom O'Keefe
Teacher Picks Up Kid At A Wake
For more Thom and Jeff, check out thethomandjeffshow.com
Can't get enough of Tom O'Keefe?! Check out movie reviews and more:
[mycatlist cat=9507]