Tom O'Keefe Reviews 'Men in Black III' & Talks Dating and Beer on the Thom and Jeff Show #177 (5/24)
The Thom and Jeff Show Podcast #77
[audio:http://thethomandjeffshow.com/audio/TAJPodcast177.mp3]
Thom & Jeff Podcast #177 in which I review Men In Black III and discuss my lack of dating prowess.
Men in Black III Synopsis: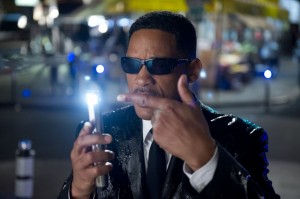 In Men in Black 3, Agents J (Will Smith) and K (Tommy Lee Jones) are back… in time. J has seen some inexplicable things in his 15 years with the Men in Black, but nothing, not even aliens, perplexes him as much as his wry, reticent partner. But when K's life and the fate of the planet are put at stake, Agent J will have to travel back in time to put things right. J discovers that there are secrets to the universe that K never told him — secrets that will reveal themselves as he teams up with the young Agent K (Josh Brolin) to save his partner, the agency, and the future of humankind. The film is directed by Barry Sonnenfeld. The screenplay is written by Etan Cohen, based on the Malibu Comic by Lowell Cunningham. The producers are Walter F. Parkes and Laurie MacDonald, and the executive producers are Steven Spielberg and G. Mac Brown.
As always, it's NSFW.
Show Line-up:
Website
Donate/T Shirts/Amazon/Go Daddy
Comment Line
Emails
Celeb Wrap Up
Sports
Tom O'Keefe
Snoring 911
UPS
Senior Pranks
Clint Lowery (Sevendust, Call Me No One)
Jeebus
Who Knew?
Maxim Hot 100
Music by Call Me No One – Biggest Fan
That's A Wrap
For more Thom and Jeff, check out thethomandjeffshow.com
Can't get enough of Tom O'Keefe?! Check out movie reviews and more:
[mycatlist cat=9507]