TNT Greenlights 3 New TV Series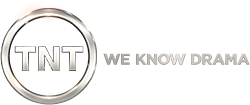 I both love and hate this new age of original programming on cable TV. I love it because there is now lots of quality programming to watch each week, but I despise it because I don't have nearly as much time to watch all the shows that I want. Out of the three new shows TNT plans to watch, I'm sure there will be at least one new program that I will want to watch. Needless to say, they seem like they all have their merits. I will forever be indebted to TNT for picking up Southland and airing new episode.
Details:
Untitled Alien-Invasion Series
In this series from DreamWorks Television, Noah Wyle will star as the leader of a rag-tag group of soldiers and civilians struggling against an occupying alien force. The project is being executive-produced by Steven Spielberg, along with DreamWorks Television heads Justin Falvey and Darryl Frank and screenwriter Robert Rodat. Rodat, who earned an Oscar® nomination for his screenplay for Saving Private Ryan, wrote the pilot from an idea he co-conceived with Spielberg. The pilot was directed by Carl Franklin (One False Move, Out of Time).
"This series has the potential to be one of the most exciting and provocative shows on television," Wright said. "It grabs your heart and mind from the start and doesn't let go. It combines personal human drama with dynamic action to create the kind of series people will be talking about the morning after. We are especially thrilled to be working once again with Steven Spielberg and DreamWorks Television, as well as Noah Wyle and the extremely talented cast of veterans and newcomers around him."
The series opens shortly after aliens have wiped out most of the human population. The aliens are now rounding up the few people left, but they are met with strong resistance from a group of soldiers and civilians who fight for their survival – all while struggling to maintain their humanity.
Wyle plays Tom Mason, a former college history professor who becomes the reluctant leader of one of the resistance groups. Also starring in the series are Moon Bloodgood (Terminator Salvation) as Anne Glass, a therapist who works with the surviving children to help them cope with the traumatic situation; Drew Roy (Lincoln Heights) as Hal and Maxim Knight (Brothers & Sisters) as Matt, Tom's two sons; Jessy Schram (Crash) as Karen, who is one of the survivors' motorcycle scouts; and Seychelle Gabriel (Weeds) as Lourdes, an orphaned teenager who helps run the group's commissary.
This project marks Wyle's fifth venture with TNT, following three popular Librarian action-adventure movies and the acclaimed movie Pirates of Silicon Valley. TNT previously worked with DreamWorks Television on 2005's award-winning limited series Into the West.
Delta Blues
DELTA BLUES, an offbeat series starring Jason Lee and Alfre Woodard, comes to TNT from George Clooney and Grant Heslov's Smokehouse Pictures and Warner Horizon Television. The pilot for DELTA BLUES was directed by Emmy® nominee Clark Johnson (The Shield) from a script by Liz W. Garcia (Cold Case) and actor Joshua Harto (The Dark Knight). Clooney, Heslov and Garcia serve as executive producers. Henry Bronchtein (The Sopranos) and Smokehouse's Abby Wolf-Weiss are co-executive producers, and Harto is a producer. In addition, Johnson served as executive-producer on the pilot.
"With a collection of unique characters brought to life by a stunning cast, DELTA BLUES is truly a one-of-a-kind series," said Wright. "We're very excited to be working with the outstanding producers at Smokehouse and Warner Horizon as we add DELTA BLUES to TNT's slate."
In DELTA BLUES, Lee plays Dwight Hendricks, a Memphis police officer who lives with his mother. His intimate connection with the city and its people sets him apart from his fellow officers. Woodard plays Lt. Tanya Rice, a demanding boss determined to keep Dwight on a short leash. Also starring in DELTA BLUES are Celia Weston (Junebug) as Dwight's mother; Sam Hennings as Charlie White, aka Whitehead, his partner; Robyn Lively (Saving Grace) as Charlene, Dwight's ex-wife; Leonard Earl Howze (Barbershop) as Reginald Greenback, a detective who works with Dwight and Whitehead; Abraham Benrubi (ER), a detective who uses Chickasaw tribal wisdom in his work; and DJ Qualls (My Name Is Earl) as Sutton, Dwight's protege.
Rizzoli & Isles
RIZZOLI & ISLES, starring Angie Harmon and Sasha Alexander, is based on Tess Gerritsen's popular mystery novels. It comes to TNT from Warner Horizon Television and is being executive-produced by Janet Tamaro and Bill Haber's Ostar Productions (TNT's Nightmares & Dreamscapes: From the Stories of Stephen King, TCM's upcoming Moguls and Movie Stars: A History of Hollywood). Michael M. Robin (TNT's The Closer) directed and executive-produced the pilot, which was written by Tamaro (Bones, Lost) and co-executive-produced by Jeff Hayes.
"TNT is home to some of television's most powerful female characters, and RIZZOLI & ISLES certainly fits that identity," said Wright. "We're delighted to be working with Angie, Sasha and the rest of the talented cast of RIZZOLI & ISLES as well as the show's outstanding production team, as we bring Tess Gerritsen's vision to television."
In RIZZOLI & ISLES, Harmon plays Jane Rizzoli, a Boston detective who works closely with medical examiner Maura Isles (Alexander) to solve crimes. Lorraine Bracco (The Sopranos) plays a recurring role as Jane's mother. Also starring in the series are Lee Thompson Young (FlashForward), who plays Jane's current partner, Barry Frost; Bruce McGill (Law Abiding Citizen) as Det. Vince Korsak, Jane's seasoned former partner; Jordan Bridges (Dawson's Creek) as Jane's brother, Frankie, a patrol cop who hopes to become a detective; and Billy Burke (The Twilight Saga) as FBI agent Gabriel Dean.