Tim Burton's "Frankenweenie" HD Trailer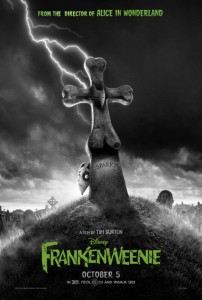 Synopsis:  Young Victor conducts a science experiment to bring his beloved dog Sparky back to life, only to face unintended, sometimes monstrous, consequences.
Starring:  Winona Ryder, Catharine O'Hara, Martin Short
Directed By: Tim Burton
Genre: Animation, Comedy, Horror
Release Date:  October 5, 2012
My Take:  I am very excited as I have stated in a previous article.  I love stop motion animation and Tim Burton's artistic style.  I think they blend well together.  But can we get a trailer for Burton's other project, "Dark Shadows", which comes out 4 months before this.
[hdplay id=436 width=595 height=375]