This Week on Blu-Ray and DVD (August 14, 2012)
I have been waiting for this flick to come out for what seems forever.  I was unable to catch it in theaters, but my brother has not stopped raving about it since he saw it.  The film currently sits at an 84% fresh rating on RottenTomatoes with some critics citing that it is the best action film to come out in decades.  This is a must see for anyone who is an action movie junkie.
I remember seeing a trailer for this a while back.  I remember being intrigued by the cast.  And then I completely forgot this existed until about ten minutes into writing this article.  Blake Lively, Chloe Grace Moretz, and Alec Baldwin headline the cast.  The film saw a very limited release in early May.  Do you think the fact that it received 0 positive reviews out of 19 total reviews had anything to do with it not seeing a wider release?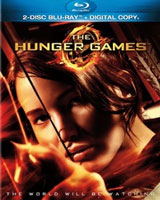 The Hunger Games
Just as a heads up, this actually comes out on Friday.  I am sure there are plenty of people anticipating seeing this again, myself included.  I only went to see it in theaters once, but I thoroughly enjoyed it.  My only complaint is that I felt Liam Hemsworth and Josh Hutcherson should have been flipped in their roles.  Not that they are bad, but I think the switch would suit them better physically in comparison to their literary counterparts.  I am excited about the sequel very much especially after seeing all of the new actors being added to the cast.
Or if television is your thing, you can look forward to Community Season 3, Dexter Season 6, Happy Endings Season 2, and Nikita Season 2 all hitting store shelves this week.