This Week in Games: Halo 3 at 1080p/60fps, Deals, New Titanfall Mode, Ridley Scott's 'Halo: Nightfall'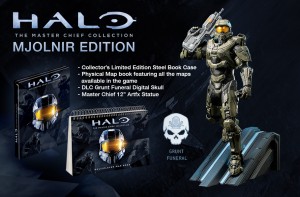 Welcome to This Week in Games, a weekly recap of some of the best news to come our way.
First off Microsoft and 343 Studios just released a two minute video of Halo 3—which is part of the Halo: The Master Chief Collection—running at 1080p and 60fps. Don't know about you guys, but here at ReviewSTL we can't wait to take on the Flood and Covenant again.
Continuing with the Halo theme, Microsoft has just released the trailer for the Ridley Scott-produced Halo: Nightfall series. You can view the trailer below. <!–more–>
Next, Respawn Entertainment, in a bid to stay relevant, has announced three new game modes for Titanfall—the highlight being a 4 player co-op horde mode. Players will take on waves of AI-controlled enemies, be able to setup automated guns, provide fire from drop ships and use their Titans to control the landscape. In addition to the horde mode, they'll be a adding a variant of the Marked for Death mode called Mark for Death Pro—a single elimination version of the popular game type. They'll also be adding a game type called Deadly Ground, which is a pretty much the "Floor is Lava" mode, forcing players to wall-run to traverse the battlefield.
Rounding things off, we have some great PC and Xbox game deals.
Deals
PC (Steam)
PlayStation 4
Tomb Raider: Definitive Edition ($29.99) | Amazon.com
That's all for this week, visit ReviewSTL next week for your recap on the best of gaming news and more deals!