This Week On Blu-Ray / DVD: 'We Need To Talk About Kevin,' 'Gone,' 'Man on a Ledge' and More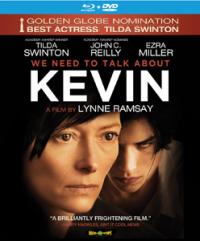 We Need To Talk About Kevin – One of the more unsettling flicks I saw last year, "Kevin" makes me never want to have kids.  Sure it's a small percentage chance, but what if your child grows up to despise you and terrorizes you just for the fun of it.  The performances are outstanding from everyone, but Tilda Swinton is just outstanding.  She loves her child and wants the best, but she feels completely hopeless.  Lost.  A performance that should have been recognized by the Academy, but we don't need to go into the mistakes that they make each and every year.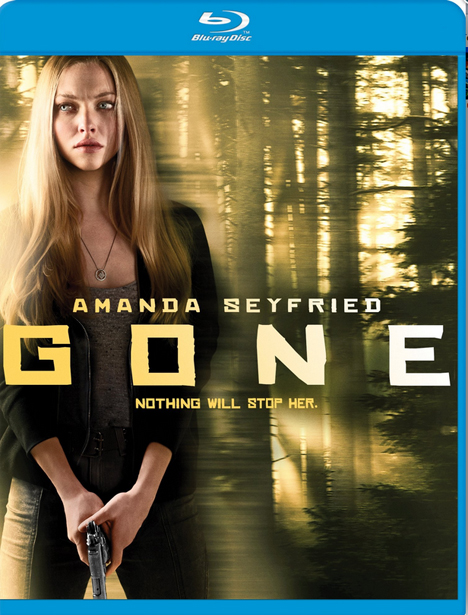 Gone – I never got the chance to see this in theaters, but judging by the trailers I feel like I can guess how it ends.  It just looks like a standard murder mystery to me.  Maybe it offers something more.  If you have seen it, let me know in the comments if it's worth two hours and a rental.  But there are other films out this week that I think I would enjoy sitting through more.  But if you love Amanda Seyfried (how can you resist those big eyes) then you would probably enjoy sitting through this.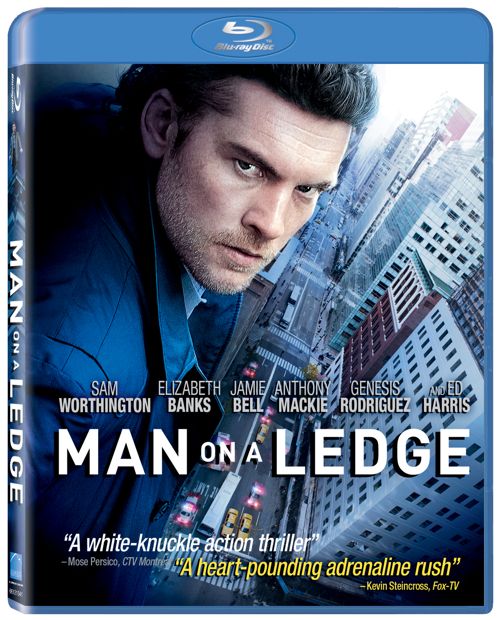 Man on a Ledge – I don't want to say that I hate Sam Worthington, but he hasn't shown me much reason to get excited for his films.  I did really enjoy "The Debt", but that was more of an ensemble piece than a starring vehicle for Worthington.  That being said, I have wanted to see this since I first saw the trailer.  As far fetched as it may be, these are the types of films I love investing a couple hours into.  The good news is that it's not all that matter based on Kevin's review here.  This is something I am definitely looking to rent in the next week.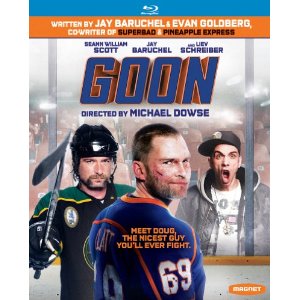 Goon – Seann William Scott is funny.  There, I said it.  He was the best part of "Cop Out".  "Role Models" is hilarious.  I wish he would do more movies.  With this film you also get Jay Baruchel, always fantastic in his supporting roles, and Liev Schrieber as someone I feel like I would love to hate.  The biggest downfall with this film is that I don't love hockey all that much.  Still worth a rental?  I think so.
Also this week, get your tv fix with True Blood: Season 4, Royal Pains, and Rookie Blue.  Or if Shakespeare is your thing check out the Ralph Fiennes directed Coriolanus in which he also stars with Gerard Butler.