The ReviewSTL Wrestling Podcast Ep. 2 – WWE "SummerSlam" 2014 Preview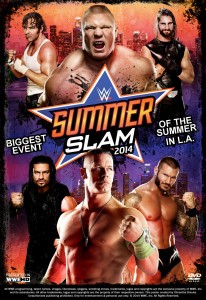 With the 2014 edition of SummerSlam happening this Sunday, it only seemed fitting that the ReviewStl Wrestling Podcast make it's return!  
On this episode, I am joined by Jeremy and Jake.  We  break down this Sunday's SummerSlam card and give our predictions.  We also talk about some of our favorite SummerSlam moments from the past.
Feel free to leave your thoughts or predictions on this Sunday's show or talk about some of your favorite SummerSlam matches.