The Good Doctor's 10 NFL Predictions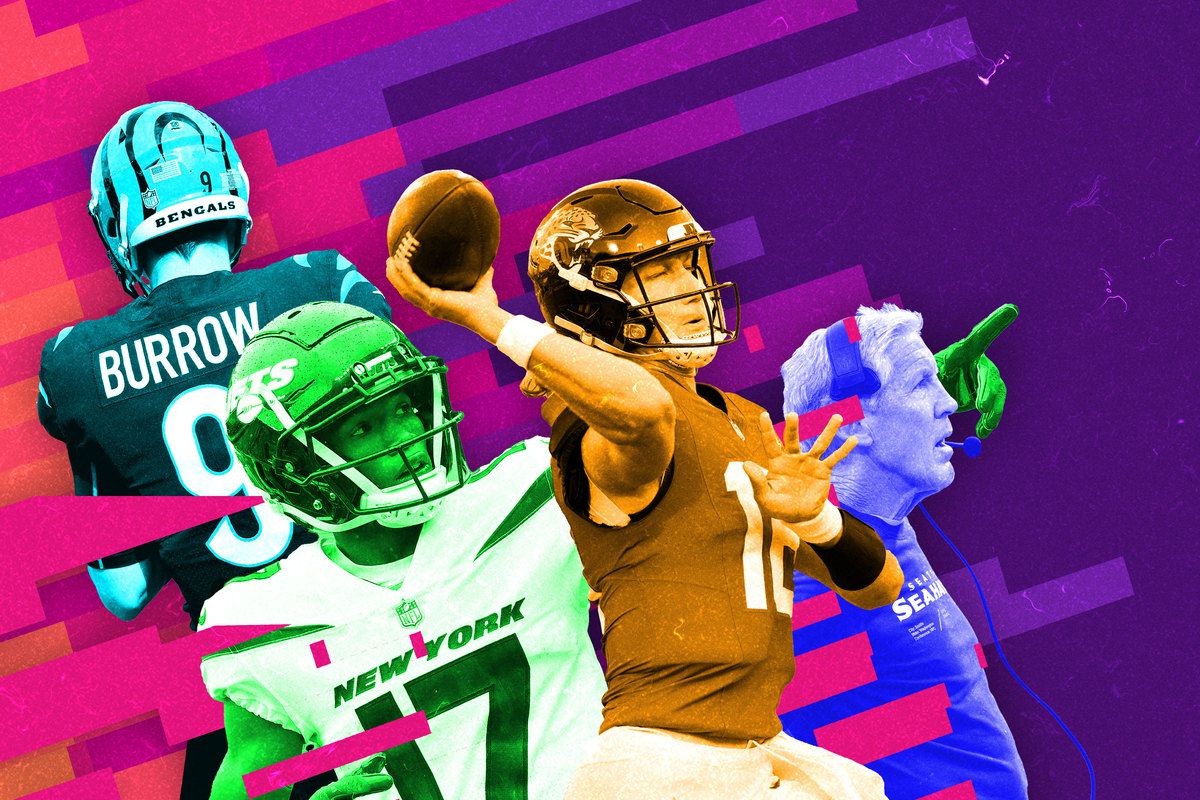 The Kansas City Chiefs will repeat as Superbowl champions: This might be news to some, but Patrick Mahomes is pretty damn good. Travis Kelce is still at the top of his game and Andy Reid is now the best coach in the league. Because of this, the Kansas City Chiefs will repeat as Superbowl champions. But, it will not be an easy task. This team will face adversity throughout the season though. It already is facing adversity, as defensive leader Chris Jones is still holding out. Regardless of whether or not of Jones plays, Kansas City will win without him. A new group of young wide receivers may present challenges for Mahomes early on, but the Chiefs are deep enough and experienced enough to overcome any obstacle as long as Patty is under center. The Chiefs will not enter the playoffs as a 1-seed, so they will have to win on the road for the first time in Mahomes tenure, which they will do.
The Steelers will be make the playoffs and be quite dangerous: Never count out a Mike Tomlin coached team. Quarterback Kenny Pickett is going into his second season and the Steelers appear to be a contender for a division crown. It won't be easy with the Bengals and a reloaded Ravens team in that division. This team has the toughness to get through a difficult division and come out with 10 or 11 wins.
The Green Bay Packers will make the playoffs: The NFC is not anywhere near as tough as the AFC, so picking wild card teams is a bit more difficult. I don't buy Chicago or the Giants. I think both will struggle this season. I'm not saying the Packers will win their division, however I do think they are a wild card team. Head coach Matt LeFleur is a pretty good coach. How can you argue with a 47-19 record? Sure he had Aaron Rodgers, but the team surrounding new quarterback Jordan Love is pretty good. I think this team will play much looser this season without Rodgers around. Every season it was Superbowl or bust under Rodgers. That's a lot of pressure for a relatively young team and a relatively young coach. This may sound like a roll of the dice pick and it is, but I believe that LaFleur is a good coach. Also, running backs Aaron Jones and AJ Dillon will carry the team. The offensive line is still pretty good, so look for the running game to carry the Packers and protect Love from making a bunch of mistakes.
Arizona will have 2 of the top 5 picks in the draft: The Cardinals are going to be awful this season. If Kyler Murray comes back in the middle of the season, they may win a few games, but even then, his ship has sailed with the Cardinals. Their offense will be terrible and the defense will also be awful. It's going to be a long year for Arizona fans, but just think of what the team can do with pair of top 5 picks in the draft next year! New head coach Jonathan Gannon needs to focus on building a culture out in the desert. Caleb Wiliams or Drake Maye will likely be in uniform taking snaps next season, so Gannon should just worry about finding which players will buy into his system and shipping out those who do not.
Denver Broncos will make the playoffs: A new coach can really change a team within a year. Think about the Jags with Urban Meyer and then having Doug Pederson come in. The team made the playoffs last year. Same thing can be said for the Giants with Brian Daboll. I think the same thing will happen under Sean Payton. Payton is an offensive mastermind, there's no arguing that. In his 15-year career at New Orleans he was 152-89. He is also not afraid to win with different schemes. In 2019 and 2020 he went 8-1 with Teddy Bridgewater and Taysom Hill at quarterback. The Broncos were bad last season, but also unlucky, going 4-9 in games decided by 7 points or less. This may be a bad call on my part, as Russell Wilson may very well be done, but I'm giving him one last shot. This may be my riskiest pick given how Kansas City has run over the teams in the AFC West, but I could see Wilson putting this team on his back and getting them 9 or 10 wins.
The Seattle Seahawks will win the NFC West: I'm going to take heat for this prediction. Everyone is on the 49ers bandwagon and with good reason, but I really think Seattle is the best team in that division. Pete Carroll in the second best coach in the NFL. In his 13-year tenure in Seattle, he has made the playoffs 10 times. He's done it with teams with less talent than this season's squad. The team had a pair of rookie offensive tackles last season and they still had success on offense. Those tackles will likely improve this season. Seattle also has the 12th man. Going into Seattle is arguably the most difficult place to play in football. This should get them at least 7 wins alone.
Carolina will make the playoffs: You are probably thinking I'm nuts saying this, but hear me out. My first reason for saying this is the NFC South is horrible. Tampa Bay won last season with an 8-9 record. I don't think any team in the division will win double-digits of games, but Carolina will either win the division or possibly squeak in with a wild card berth. My second reason is the Panthers defense is pretty good. They have some young talent to mix with reliable veterans. I expect the defense to carry this team during Bryce Young's growing pains. The Panthers also have the fifth easiest schedule this season. This is a big stretch as a prediction, I know, but if I was in vegas with $100 to lay down on a team to make the playoffs, this would be a bet that could pay off big, or go right down the crapper.
New York Jets will win the AFC East: Yes, I know Buffalo is favored, but Josh Allen needs to show me he can win the big game. So far, he has failed at that. Aaron Rodgers, on the other hand, looks ready to lead a revamped Jets team with a top-notch defense. The Jets also feature a loaded core of wide receivers. Garrett Wilson finished last season with just over 1,100 yards receiving and that was with bottom of the barrel quarterbacks. This season, he may be in the MVP chat with Rodgers throwing the rock to him. New York is known for it's great Broadway shows and the Jets are looking to be the biggest show in town this season.
Trevor Lawrence will win the MVP: Last season with a new and competent coach, Lawrence three for over 4,000 yards and 25 touchdowns to just 8 picks. In order to win the MVP in the NFL, you have to be a quarterback and you have to put up big numbers, as well as a team that has a top-seed in the playoffs. I think Lawrence will check all those off this season. He will have to put up a few more touchdown passes, but I fully see him doing so. The Jags division is lackluster, so he will get a chance to beat up on some dogs. I could see him dropping 4 or 5 touchdown passes on Indianapolis in each game. While Mahomes is still the class of the league and will likely finish with better stats, the NFL is looking to anoint a new big name quarterback to market and Lawrence has everything to be a superstar not just in Jacksonville, but throughout the entire NFL.
Dallas will represent the NFC in the Superbowl: Again, I know this might be a reach, as they are in the same division as the Philadelphia Eagles. I'm not saying Dallas will win that divison, however, this team has the tools to make a Superbowl run. Dak Prescott played in just 12 games last season, but Dallas still has back-to-back 12-win seasons. My main concern is head coach Mike McCarthy, but I think the revamped staff will help him. Dak will have weapons to throw to with CeeDee Lamb and Brandin Cooks. Stephon Gilmore at corner will also add to a very talented defense. If Dallas can weather the storm of their first 7 games, they will be good to go. They could come out of that stretch 3-4 and will still be fine. Watch out for the Cowboys.