The Fourth Judge on 'American Idol' is Ellen DeGeneres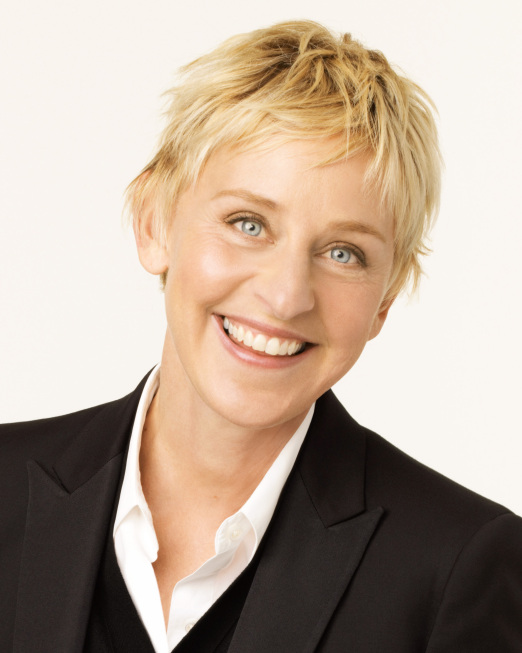 19Entertainment and FremantleMedia have finally found their full time replacement for long time judge on American Idol, TV talk show host and comedienne  Ellen DeGeneres. Ellen will round out the panel of judges including producer Simon Cowell, Randy Jackson and last years newcomer Kara DioGuardi.
The news comes as a bit of a surprise as DeGeneres's name has not come up in talks at any time. Speculation was that one of the guest judges for the audition tour would be offered a spot, including Victoria Beckham, Neil Patrick Harris, Katy Perry, Mary J. Blige, Joe Jonas, Kristin Chenoworth,  Shania Twain, and Avril Lavingne.
"I've been dealing with this for the last couple of weeks, and I've been dying to tell everyone," DeGeneres said on her talk show. "It's been so hard to keep it a secret. . It is going to be so much fun. I don't know how it happened myself but I have not missed one episode of that show. I've watched every single thing. I love everything about it and I love music, as you know. Hopefully I'm the people's point of view because I'm just like you…I'm not looking at it in a critical way from the producer's mind. I'm looking at it as a person who is going to buy the music and is going to relate to that person. So I'm hopefully going to be that voice of what we're all doing at home."
Excitement seems to he high over at FOX and American Idol on the decision.  Simon Fuller says he believed DeGeneres, ""love of music and understanding of the American public" would bring "a unique human touch to our judging panel."
DeGeneres will continue to do her day time talk show gig, which has been reported to be extended by Warner Bros to 2014. DeGeneres joked that, "I'm going to have a day job and a night job — that's the times we're living in. We're all doing that." No doubt with her current deal on morning TV and now back to primetime, Ellen will have no trouble making ends meet in this economy.
DeGeneres was a guest judge on another 19Entertainment production this summer, So You Think You Can Dance, and while she didn't provide much critique she did managed to keep spirits high and viewers entertained with her unique brand of humor. Abdul was considered the heart of the show. While the other judges did more critique Abdul tried to build the singers with positive reinforcement and praise. DeGeneres should fill the role nicely, albeit in a slightly funnier way hopefully.