"The Dilemma" HD Trailer Starring Vince Vaughn, Kevin James, Jennifer Connelly, Channing Tatum, and Winona Ryder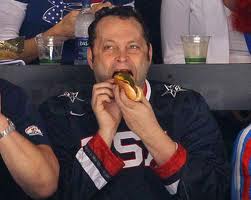 Oh, Vince Vaughn, how far you have fallen! At one time with roles in Swingers, Made, Old School, and Wedding Crashers you were a man's man. Now you've gone and made crap like The Break Up and Fred Claus. Now it seems you are falling into bland comedy territory once again with The Dilemma. Really, any movie that features Kevin James' spastic dancing as a joke should immediately be aborted as a concept.  Although, I have to admit seeing Ron Howard's name attached to a film that doesn't start with "Based on a true story…" is a bit refreshing.
Despite the lame jokes, and awful sight gags featured in the trailer for The Dilemma, there is still a part of me that is very interested in the film. I have to hope that Vaughn is going to bring back some of his edgier comedy back into films. The family friendly schtick has to go.
Synopsis:
Since college, confirmed bachelor Ronny and happily married Nick have been through thick and thin. Now partners in an auto design firm, the two pals are vying to land a dream project that would launch their company. With Ronny's girlfriend, Beth, and Nick's wife, Geneva, by their sides, they're unbeatable. But Ronny's world is turned upside down when he inadvertently sees Geneva out with another man and makes it his mission to get answers. As the amateur investigation dissolves his world into comic mayhem, he learns that Nick has a few secrets of his own. Now, with the clock ticking and pressure mounting on the biggest presentation of their careers, Ronny must decide what will happen if he reveals the truth to his best friend.
Starring: Vince Vaughn, Kevin James, Jennifer Connelly, Winona Ryder, Channing Tatum
Directed by: Ron Howard
Produced by: Todd Hallowell, Victoria Vaughn, Brian Grazer
Genres: Comedy and Drama
Release Date: January 14th, 2011 (wide)
[hdplay id=151 width=595 height=375]