"The Dark Knight Rises" New Female Leads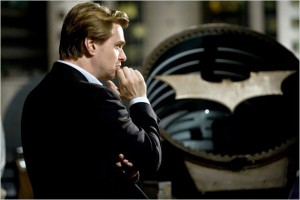 The new Batman sequel is the talk of the town right now.  Everyone wants to know who the next villain will be, and more importantly, who will be playing him or her.  Nolan has stated that neither Joker will return nor will Mr. Freeze or the Riddler will appear in his new film.  That leaves a very short list list of possible villains that fit into to the world that Nolan has created.
There is one thing for certain, and that is a lack of any female character left in the Nolan universe.  Well that problem is being solved because Nolan and co. have recently met with a handful of beauties to be introduced into the Batman mythology.  These lovely ladies include Anne Hathaway, Keira Knightley, Blake Lively, Natalie Portman, Naomi Watts and Rachel Weisz.  I personally loved the rumor that came out right after The Dark Knight that Weisz was in talks to play Catwoman.  Her and Naomi Watts are my two favorite actresses on the list, and the two I can best see in the world.  The only one I am really against is Knightley.
Now onto the better question of who these actresses will be playing.  Word is that Nolan is casting both a love interest for Bruce and a villain.  Now, let's play detective.  You have three brunettes in Hathaway, Weisz, and Portman who have the look for Catwoman or Talia.  And three blondes, Knightley, Lively, and Watts, to play the new blonde bombshell on the social scene in Gotham.  Did I just deduce who is up for love interest and who is up for villain?  Probably not.  I am sure Nolan's mind is not as simple as mine.
I would assume casting announcements will come shortly as the production start is fast approaching.  Check back here for more information.
Who would you like to see in the next film? Or do you want to see a fiery redhead playing Poison Ivy?  Let us know in the comments below.