The Coen Brothers 'True Grit' Cast Solidifies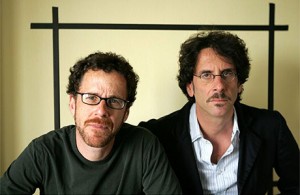 A remake of the 1969 western will be the Coen Brothers next foray and it will take them back into big star territory as Matt Damon and Josh Brolin will be joining Jeff Bridges who is already cast in the film. Filming is set to start in March and will be released by year's end.
Count this one as a must see already and added to this cast Scott Rudin and Steven Spielberg are producing. I think we can chalk this one up as a winner in the making; put it on your calendars.
Read the full scoop at Variety.