The Coen Brothers Head To Music For Their Next Project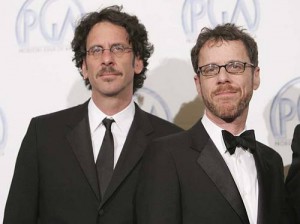 Joel and Ethan Coen have reached the status that few directors have achieved.  Film goers around the world are always curious at what the next project the brothers will be working on.  After films like TRUE GRIT, A SERIOUS MAN, NO COUNTRY FOR OLD MEN, THE BIG LEBOWSKI, and FARGO, it's hard not to anticipate a top notch film from the two of them.  It appears that the two brothers are heading into the musical world with their next film. 
The brothers' next film will be based on the life of folk singer Dave Van Ronk.  For those of you like me and have never heard of this man, Dave Van Ronk lived in Greenwich Village and was an important part of the revival of folk music in the 60s.  He was a mentor-type for many up and coming artists including Bob Dylan and Joni Mitchell. 
This will not be the Coens' first venture into the world of music.  The duo directed the 2000 film O BROTHER, WHERE ART THOU? which is a film, like many, that I enjoyed very much.  Given their track record, this is definitely a project that we need to keep an eye on.  Check back here for more news and tidbits as they come in.