Terrence Howard Joins "Law & Order: Los Angeles" Cast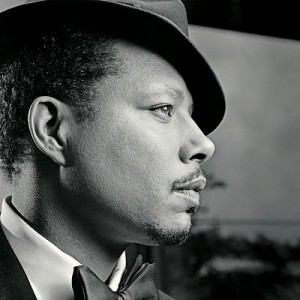 The original Law & Order might be gone (read about it here), but the new Law & Order: Los Angeles sure is assembling an impressive cast. Oscar Nominee and Iron Man star Terrence Howard has joined a cast that already includes Alfred Molina and Skeet Ulrich.
"I feel like manager of the 1961 Yankees. I have my Mantle and Maris," executive producer Dick Wolf said to TV critics at Friday's Television Critics Association press tour event.
NBC Entertainment President Angela Bromstad says, "Having Terrence and Corey on board this ambitious new series adds to an already impeccable cast. We are excited to see this series continue in a new locale in Los Angeles that will add infinite story possibilities."
Terrence Howard and Alfred Molina will play the district attorney in alternating episodes similar to the way Chris Noth and then Jeff Goldblum rotated with Vincent D'Onofrio on Law & Order: Criminal Intent.
I've never been a huge Law & Order fan. I've seen episodes here and there, but the brand is a bit old for me, as I was only 6 when the original show started airing. Although, the casting of big names intrigues me to the new show, and it has a definate possibility of ending up on my DVR.
What do you think? Let us know in the comments!