Terrence Howard Dropped From Iron Man 2 for Cheadle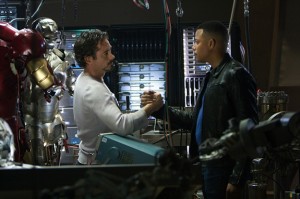 According to Parade.com, Terrence Howard is furious about being dropped from Iron Man 2.  And who could blame him?  Howard played along side Robert Downey Jr. in last years blockbuster as Lt. Col. James Rhodes.  The decision that was made had to do with a salary dispute between Howard and Marvel.  In the Iron Man sequel, Howard will be replaced by none other than Don Cheadle – the same person who was responsible for getting Howard his role in Crash.
Terrence Howard was quoted saying that "Marvel made a choice, and it was a very, very bad choice… They didn't keep their word. They didn't honor my contract."  Howard also told Parade that Iron Man producers did not share profits, which reached over $318 million, with the film's actors.
"They produced a great bounty with the first one but they put it all in the storehouse and you were not allowed in. They did the same thing with Gwyneth Paltrow, from what I've been told. They did it with almost everyone except Robert Downey [Jr.]. One of the things that actors need to learn to do is always stick together, one for all and all for one."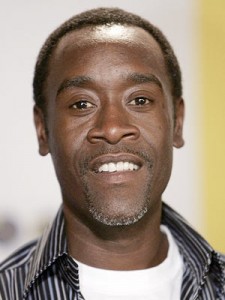 About Iron Man 2, Terrance said "I've seen the script, I know what's going to happen — but I'm not revealing anything. I believe in karma," he says. "When someone does something wrong, you don't have to get them back. Everything right will return the favor for you."
It will be interesting to see how well Don Cheadle goes over with the role that was once Howard's.  In my opinion, when Hollywood puts out a mopvie as successful as Iron Man, you don't mess with things like changing actors.  I personally think the move is a mistake.  Nothng against Don Cheadle – he is AWESOME – but I hate to see Terrence Howard go.  We will have to wait and see.