Television Review: Ted Lasso S3E8 "We'll Never Have Paris"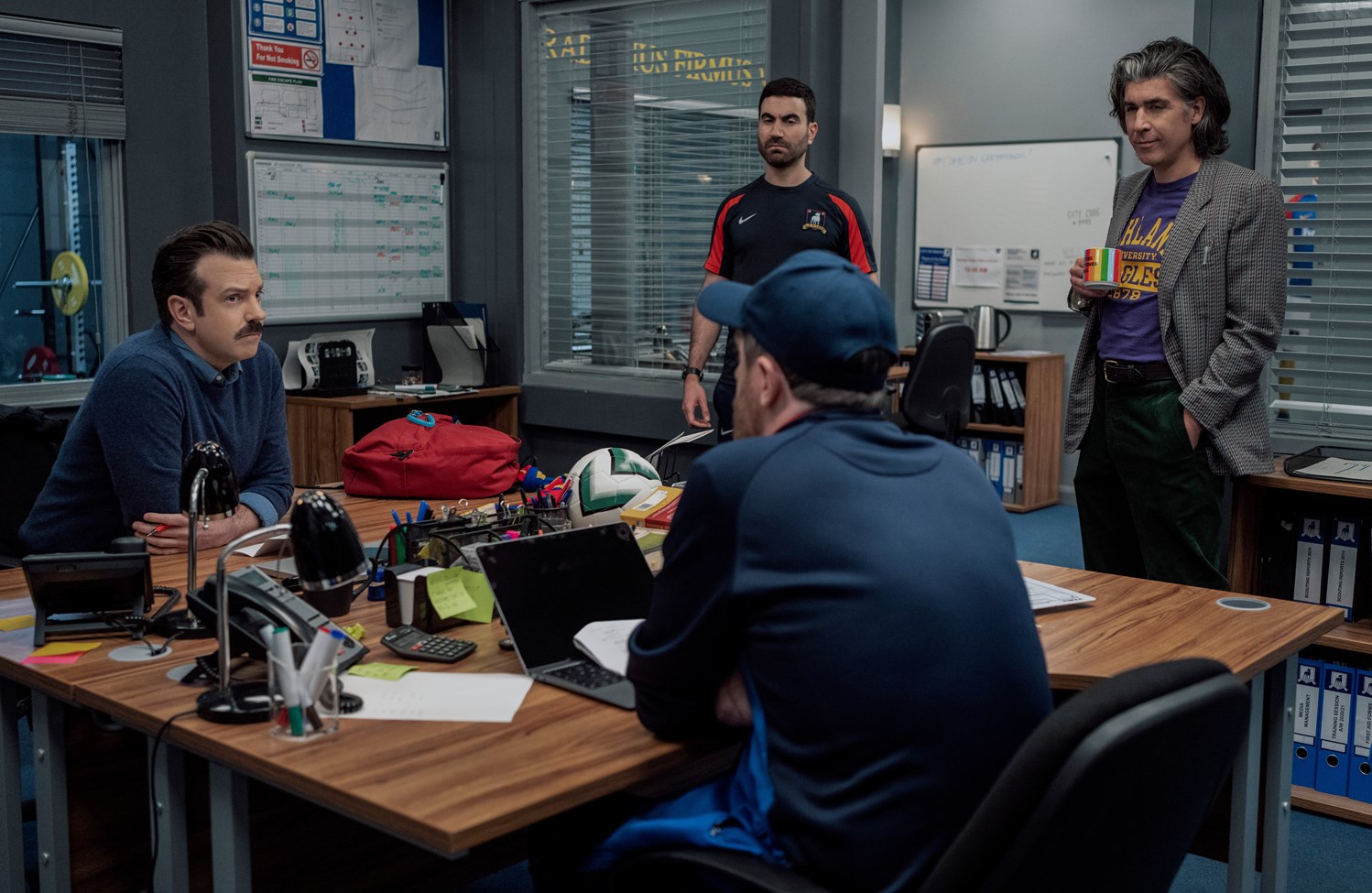 After the incredible highs of the recent few episodes (even though the team has been struggling), it seemed almost inevitable that at some point the grades for Ted Lasso episodes might start regressing to the mean.*
* Perhaps it's truly an inversion; the worse the team performance, the better the episodes?
The bulk of the episode revolves around two different plot lines. While the team has been playing well, Ted is particularly miserable in the latest episode, as his ex Michelle and her new boyfriend are heading to Paris while Ted gets to spend the weekend with Henry. As it's painfully evident Ted's struggled to move on in the wake of the divorce, he tries his best to put on a facade while he fears Michelle's boyfriend will propose, leaving him in the dust.
Sidenote, I can't help but wonder how much Jason Sudeikis's own personal life situation has affected how he portrays Ted's response to the divorce. I know he's a professional, but it'd require an almost-inhuman level of detachment for it to not at least directly impact him.
But enough about that. In the episode, Keeley gets caught up in part of a celebrity nudes hack, in which an intimate video she once sent to a person got leaked online. Obviously, she's horrified when she discovers it, and she struggles with how to react to it publicly. Jack tries to offer a measure of support, but she's caught in a quagmire when Keeley not only disagrees with the response, but the reason behind Jack's proposed response.
It's a remarkably serious issue for a comedy to approach, but at this point, I think most Ted Lasso fans are accustomed to it. I applaud the conversation between Jack and Keeley, as I think both have at least understandable responses (more on Keeley's later).
Moment of the Match: I'll be honest, I don't think there was a whole lot that stood out in this episode. If I had to pick one, though, perhaps it was Jamie's apology to Keeley. It's still got a bit of humor, but it's a heartfelt mea culpa during which Jamie takes full responsibility for his past actions, and it truly shows he's no longer the self-centered young gun we saw during season 1.
I think perhaps the only person who's not grown since season 1, or at least has tried not to show it, is Nate. Certainly, he's made strides in some areas, like his confidence with women. But he's still got that wavering hesitancy to assert himself at other times, like when Rupert texts him during the episode. Rather than assure Rupert that he's okay, he simply folds and responds with what he thinks Rupert wants to hear. If there's one persistent complaint I have about this season, it's that it leaves Nate's fate to be juggled in the air. The series wants to see Nate get a resolution, but it's doing so in an extraordinarily frustrating way.
Keeley, on the other hand, has been remarkably level-headed for most of the series, and she continues to shine. She's had her moments of excited silliness, sure, but any viewer who was under the impression that she'd just be some ditzy blonde was corrected early on, and she continues to wow. "I know there are tons of topless photos of me online…but those were my choice," she asserts. And she's absolutely right. Ultimately, I don't think there was really a right or wrong way for her to react; she could just as easily have followed Jack's path as her own. But I do think her reaction in the end was perfect, because it was perfect for her.
Overall, though, I couldn't help but feel a little let down by "We'll Never Have Paris," as the ending didn't provide a ton of resolution (there are still several open plots that will hopefully be addressed in the next one); most importantly, though, besides some background commentary and crowd reactions, there's essentially no football in the episode. The team is responding positively to Ted's strategy, yet we don't get to see the fruits of their labor. Now, I can understand that filming game scenes may be more costly, but at the same time, the premise of the series is a fish-out-of-water situation in which a coach struggles. If we can't see this in action, the rest of the episode had better be incredibly strong, as in the Amsterdam episode. Unfortunately, though, this time it falls a bit flat.
"We'll Never Have Paris" gets a C