Television Review: Ted Lasso S3E11 "Mom City"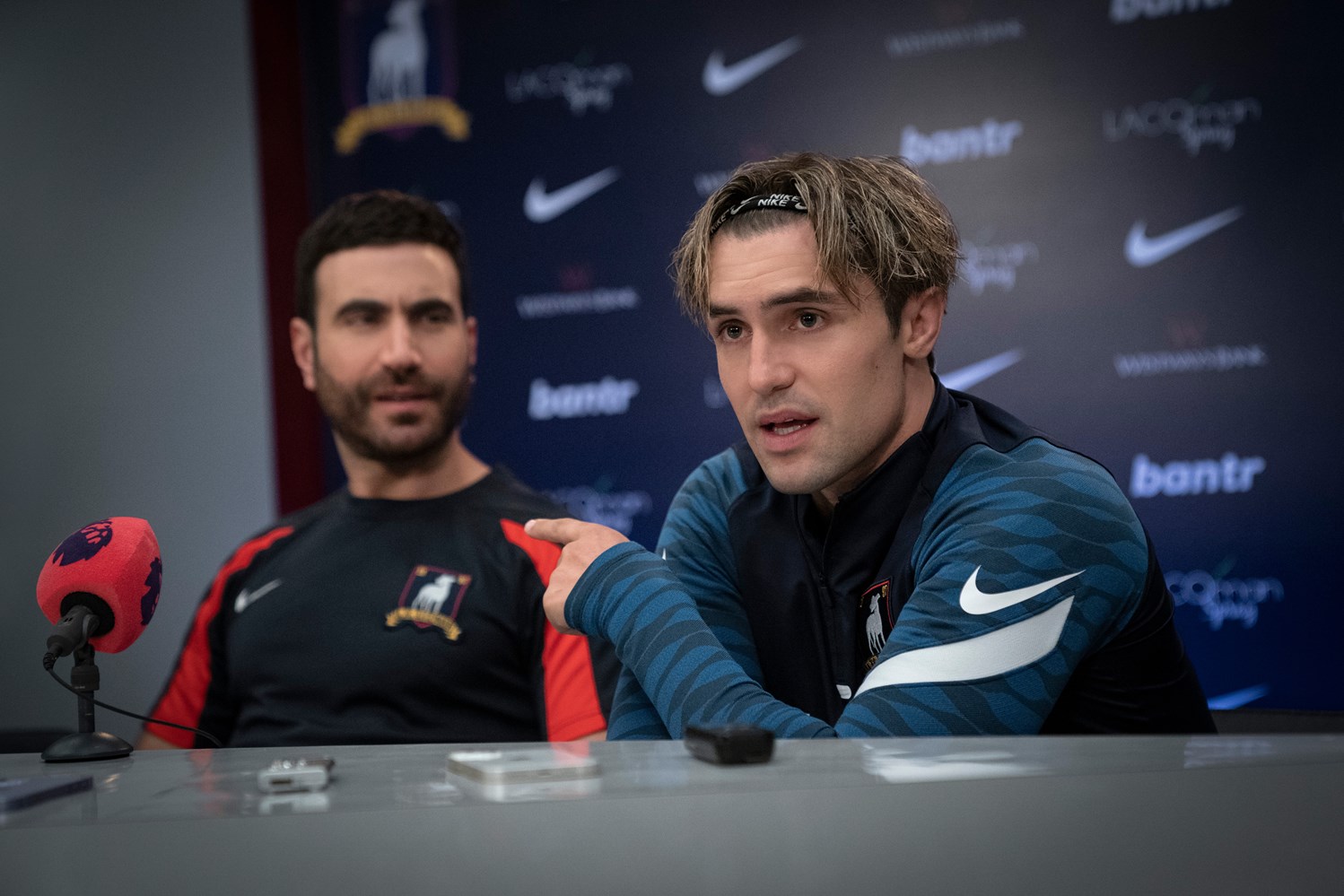 Well, here we are: the penultimate episode of the season and, dare I say, series. It's certainly a little bittersweet to think about, but I'll save those thoughts for next week when the series wraps up.
The show has mostly set football aside the last few episodes, showing just a couple of brief clips while keeping us updated about how well the season's going in the background. As it turns out, making the switch to total football has worked wonders for Richmond; they've won 15 games in a row and are engaged in a fierce battle for first place in the league. And thankfully, we get to see much of the match against Manchester City, top dog in real life and one of the teams they're battling for the title in the show.
Interweaved in this quest for revenge (remember Man City crushed them earlier in the season) is what amounts to a Mother's Day episode, as both Ted's mother (Becky Ann Baker) and Jamie's feature strongly in the story. When Dottie Lasso surprises Ted outside his home, he brings her to work and she quickly wins over the hearts of everyone she meets using the ol' Lasso charisma and humor.
Jamie Tartt's relationship with both of his parents plays an integral role in the episode as well. His return to Manchester, where he once played and suffered an embarrassing exit, seems like it'll be a rough one, both due to the home fans and the presence of his father. On the other hand, he takes the opportunity to visit his mother, whom he discussed in S01E06, perhaps the one bastion of comfort in the city (bonus points if you can spot the easter egg in their conversation pointing back to that episode).
And thankfully, much of the episode is focused on the game against Man City, led by the legendary Pep Guardiola, who makes a small but impactful cameo in the episode. The decision to allow the show to use the Premier League teams and stadiums in the show was a wise one, as it lends a bit of authenticity to the action.
Moment of the match: oh man, too many to choose from. Just when you think the episode peaks, it rolls out another brilliant moment in the last half.
Jamie's visit with his mom.
Jamie's injury in the game and how he subsequently reacts to it. The last couple seasons, Jamie has been much more humble than he was in the first part of the first season, but as this game shows, to borrow a colloquialism the kids use nowadays, he's still him.
Ted's therapeutic "talk" with his mom before she heads back home, which carries some inspiration from his prior talk with Jamie. Uncharacteristically, Ted lets his anger and frustrations out in a way we've never seen before, but he does so in a manner that's trademark Ted.
Coach Beard's confrontation with Nate. We learn about how Beard became such good friends with Ted and why Beard remains invariably loyal to him. It's a brief scene, not a ton of dialogue, but the few words spoken carry a tremendous burden of weight.
Aside from Ted's mother visiting, there aren't really a lot of unexpected surprises in the episode, but that isn't a bad thing, not for this episode. We see some loose ends tied up (in mostly positive ways), but the main goal seems to be setting up episode 12. The episode ends on a bit of a cliffhanger, but I think based on everything that's happened in the episode, we already know how it's going to resolve itself in the final episode. I don't think they say who the final opponent is next week, but it's almost certainly going to be West Ham and Rupert, with the title on the line. There will be plenty of speculation on how it ends leading up to the final episode. I'm not going to post my predictions here, as it may cause spoilers, but I'll timestamp my predictions and reveal them after the episode airs, just to see how close I get. Feel free to do the same. Barbecue sauce.
Mom City gets an A-