STL Symphony Plays 'Sci-Fi Superheroes' at Powell Hall (May 19)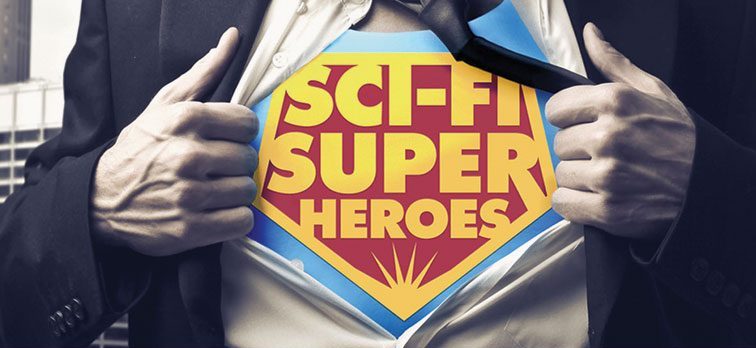 Fans of superhero and sci-fi films may want to check out the world renowned symphony on Friday, May 19. The STL Symphony will be taking the audience on a musical adventure, playing some of the best sci-fi and superhero themes of all time. The symphony will led by conductor Gemma New.
The symphony will be performing themes from Batman, Superman, Back to the Future, Star Wars and more. There will even be a tribute to Princess Leia herself, Carrie Fisher, as the symphony plays Leia's theme.
This will be a one-time performance and an evening that the whole family will not want to miss. Guests who arrive early will be able to get their pictures taken with Darth Vader, Superman, Spiderman, and many more characters from comic book and sci-fi films.
Here is a list of the theme's that will be played throughout the evening:
DANNY ELFMAN arr. Steve Bartek  Batman Suite
ALAN SILVESTRI arr. Rebecca Pellett  The Avengers
JOHN POWELL  X-Men 3: The Last Stand
DANNY ELFMAN "Main Title and Farewell" from Spider-Man
JOHN WILLIAMS  Superman March
HANS ZIMMER arr. Ralph Ford Batman: The Dark Knight Rises
ALAN SILVESTRI  Back to the Future: Suite for Orchestra
GOLDSMITH  The Final Frontier from Star Trek V
MICHAEL GIACCHINO  Star Trek Into Darkness
HARRY GREGSON-WILLIAMS  Fly Like Iron Man from The Martian
JOHN WILLIAMS  Adventures on Earth from E.T.
JOHN WILLIAMS  Star Wars Suite
Ticket prices ranges from $25-60 and are still available for the performance. For more information, or to purchase tickets go to stlsymphony.org.