Preview: Disney's 'Pirates of the Caribbean: Dead Men Tell No Tales'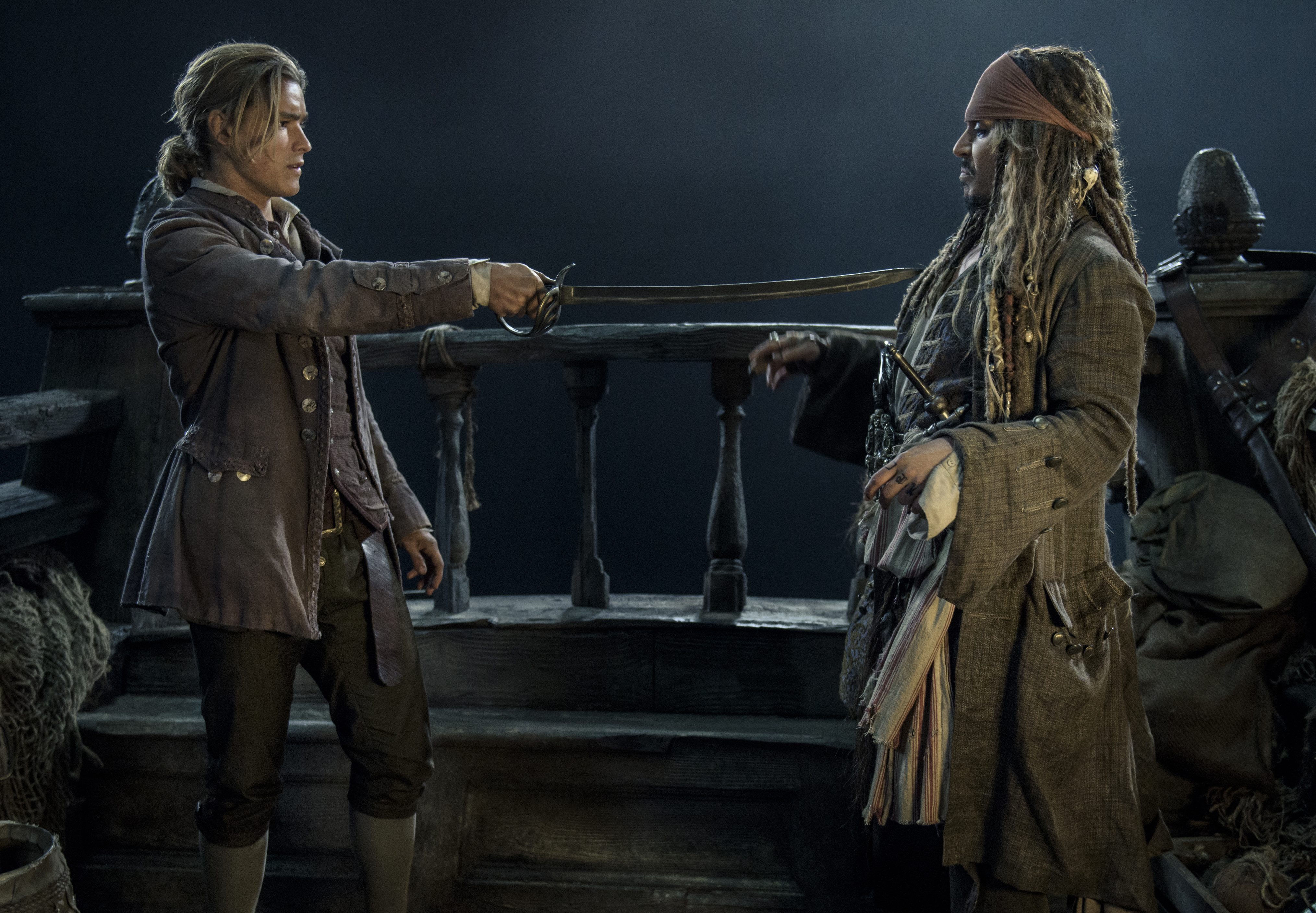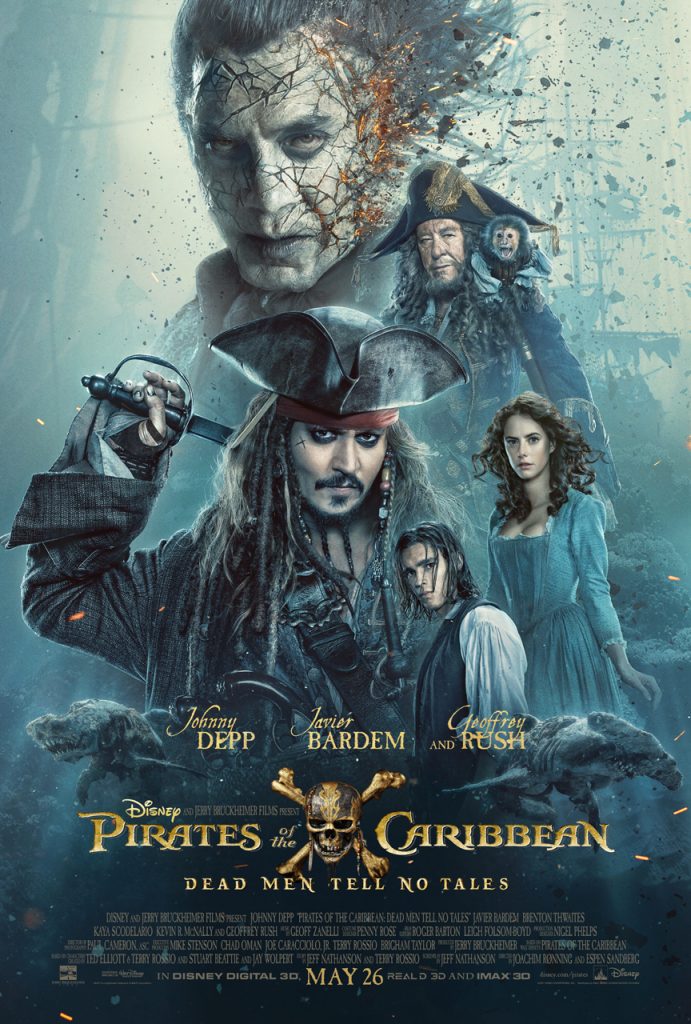 It's been 14 years since Captain Jack Sparrow dramatically sailed into Port Royal on a sinking dingy, instantly becoming one of the most iconic characters in cinema history and garnering actor Johnny Depp a Best Actor nomination. Three sequels and $3.8 billion later, Disney's Pirates of the Caribbean franchise is anticipating favorable winds with the release of its fifth installment, Dead Men Tell No Tales.
Hailed in the marketing as the beginning of the "final adventure" (we'll see about that), Dead Men finds Depp returning in his signature role to seek the legendary trident of Poseidon and face off against the vengeful Captain Salazar (Javier Bardem) and his crew of ghost pirates. Directed by the Academy Award-nominated Norwegian filmmakers Joachim Rønning and Espen Sandberg (Kon-Tiki) with a screenplay by Jeff Nathanson (Catch Me If You Can), the film also stars Geoffrey Rush (Hector Barbossa), Brenton Thwaites (Henry Turner), and Kaya Scodelario (Carina Smyth).
When we last left him in the fourth film, On Stranger Tides, Sparrow and his companion Joshamee Gibbs (Kevin R. McNally) had successfully reclaimed his precious ship, the Black Pearl, which had been shrunk inside a magical bottle. He also marooned his romantic flame Angelica (Penelope Cruz) on a small island, not knowing that she secretly possessed a voodoo doll in his likeness. Meanwhile, Barbossa abandoned his station at the British Royal Navy and reclaimed his pirate status, commandeering the Queen Anne's Revenge.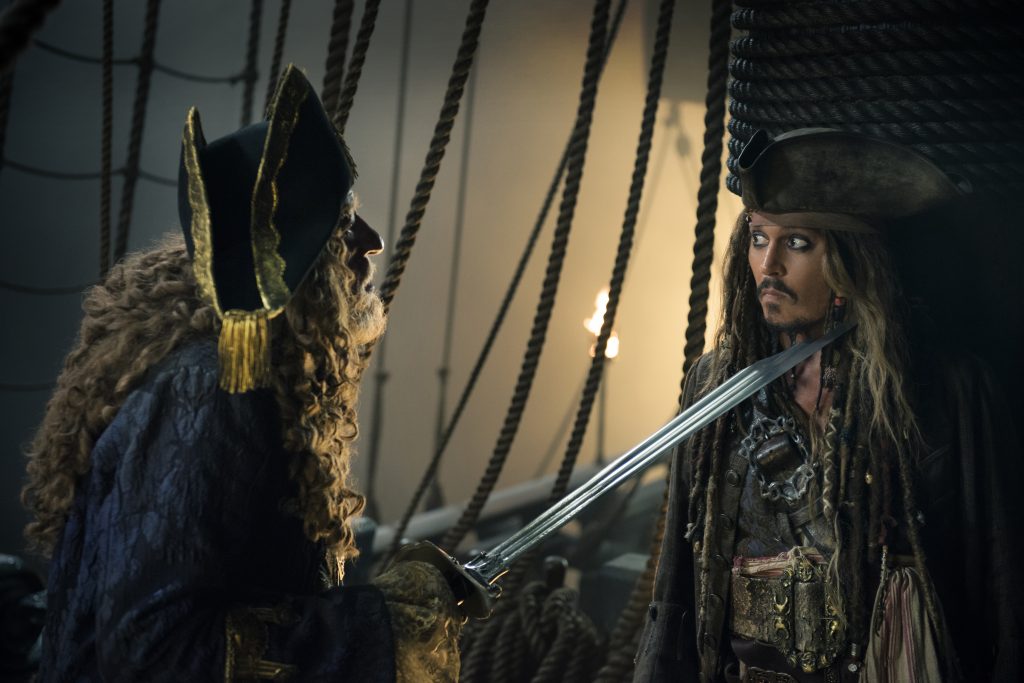 With that said, is unclear just how many of these plotlines will still play a role in this new film, or if they may be excised entirely. While On Stranger Tides made a killing at the box office (amassing more than $1 billion worldwide), it scored dismal reviews from critics and audiences alike. Common complaints pointed to the unoriginal and convoluted storyline, an underutilized villain, drastic budget cuts that resulted in unconvincing environments and visual effects, and too much focus on Captain Jack himself, who is simply too one-note to effectively carry a movie without a compelling ensemble.
Fortunately, it appears the filmmakers have been working to remedy these issues. Early buzz from an advance screening at CinemaCon has been overwhelmingly positive with comparisons drawn to Curse of the Black Pearl's spirit of adventure and accessible plot. Action scenes glimpsed in the trailers convey a scope and scale on par with the Kraken attack in Dead Man's Chest and the titanic maelstrom battle in At World's End.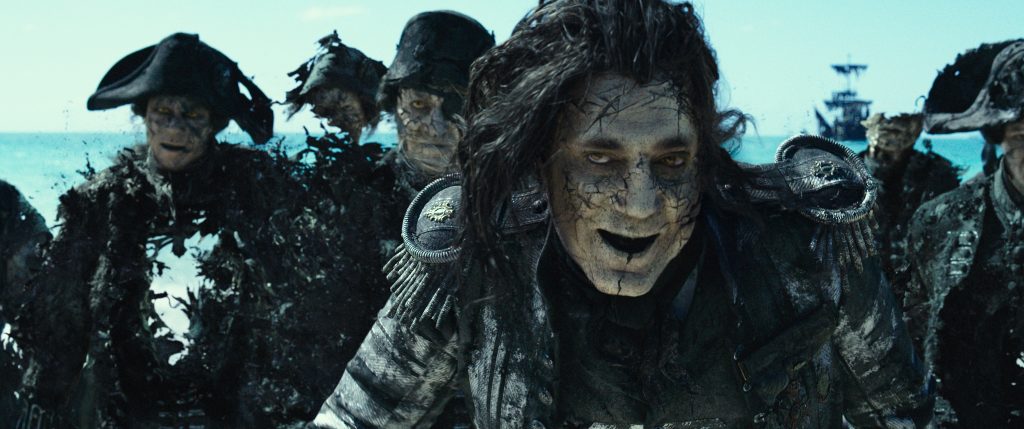 As well, Javier Bardem looks seriously unhinged and poses an intimidating physical threat to Sparrow, not quite like any of the other villains he has faced. Although his ghost entourage bears a similar resemblance to Davy Jones' cursed crew, it will be interesting to see what makes them unique foes. One thing's for sure, you don't want to mess with Anton Chigurh!
Finally, some of the most talked-about announcements regarding Pirates 5 have centered around the return of Orlando Bloom and Kiera Knightley (as William and Elizabeth Turner, respectively). Although their stories appeared to have ended with At World's End, it's welcoming to see them return to the fold to take part in Jack's adventures once more. While the extent of their roles remains a mystery, their progeny (Thwaites), on the other hand, is expected to see some major screen time.
Pirates of the Caribbean: Dead Men Tell No Tales will be released May 26. Tickets are available now on Fandango.